Major resi scheme planned for vacant city industrial site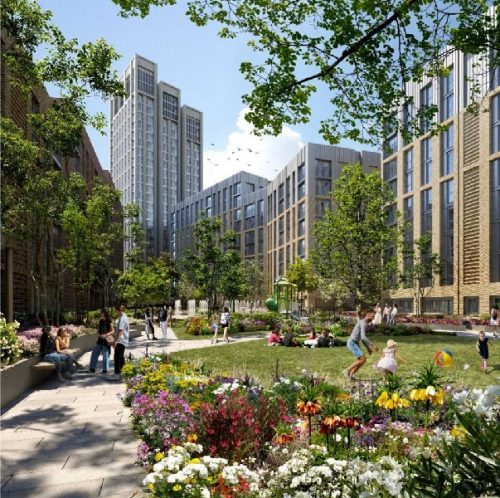 A vacant industrial site in Birmingham's Digbeth is set to be transformed into a major build-to-rent scheme.
Camp Hill Gardens at 193 Camp Hill will include six buildings varying from three to 26 storeys, offering 563 apartments and townhouses all centred around an acre of private gardens.
There would be 65 studios, 241 one-bed apartments, 202 two-bed apartments, 49 three-bed apartments and six standalone three-bedroom family townhouses.
More than 18,500 sq ft will be for retail and commercial spaces, which could see restaurants, independent retail, and spaces for business start ups.
The former Sulzer site, which has now relocated to Birmingham Business Park, will be demolished to make way for the development.
The scheme will also include a rooftop bar and terraces, private dining, a fitness zone and nursery.
Goodstone Living recently acquired the site from Eutopia Homes.
The architect for the scheme is Darling Associates.