Scandinavian smart buildings specialist snaps up energy systems provider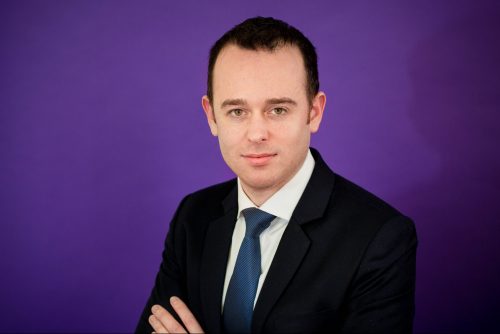 Building energy management system provider Demma Group has been sold to Nordomatic Group, the smart buildings integrator which operates across Scandinavia.
Demma employs more than 135 smart building experts across Birmingham, London, Manchester and Glasgow.
The deal means that Nordomatic Holdings UK has acquired all shares in Demma with founder Gary Poulton and Dave Connell reinvesting part of their proceedings to facilitate growth.
The Demma brand will remain and there will be no organisational changes in the Demma Group.
Gary Poulton said: "Dave and I have been approached by many potential partners over the years, and we were really impressed by the proposal we received from Olov Schagerlund, president and CEO of Nordomatic Group.
 
"Nordomatic has done a fantastic job in transforming the building energy management systems market in Scandinavia with innovative smart buildings solutions, and we immediately understood that Demma would fit nicely into this specialised international group and that our employees and customers would benefit from this partnership.
 
"We will continue to run the business in the UK and, with Nordomatic as the owner, will be able to invest and become a bit braver in our growth plan."
The corporate team at Thursfields Solicitors advised the principal shareholders of Demma on its sale.
 
Thursfields director Gareth Burge and Joe Rollins provided corporate advice, assisted by Lisa Kemp on employment issues and Robert Pettigrew on commercial property matters.
 
Olov Schagerlund the CEO of Nordomatic Group said: "We share the same values, and it was easy to agree on a joint strategic path towards becoming a global impact leader in smart buildings in the years to come.
"Gary and Dave have done an excellent job in building a successful and sustainable business, and we at Nordomatic will do our best to support the continued growth in the UK market, while also extending the service offering with cloud-based building management systems and energy services."
 
This is the fourth acquisition by the Nordomatic Group in 2022, with Y-Con in the Netherlands, Nortech in Norway and Spica Technologies in the UK all now part of the group's plan to become a global impact leader in 2025.
 
Other advisers to the principal shareholders of Demma Group Ltd  included Kantar on Swedish law and Parisi Tax, Maguire Advisers on corporate finance with accountancy advice from Hayward Wright.
 
Advisers to Nordomatic included Andy Philips and Alexandra Kean of DLA on English law, Baker McKenzie on Swedish law, and accountants Deloitte.