Design practice set to expand Brum team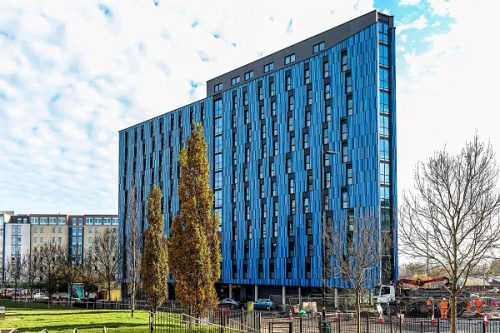 Design practice rg+p is set to expand its Birmingham team after landing two framework positions providing architectural and employer's agent services to housing provider, Midland Heart.
rg+p, which has its Birmingham office just off Colmore Row, will now sit on a panel of preferred consultants for Midland Heart under its three-year Development Consultancy Panel. The £4.4m framework will cover a range of projects across the Midlands, where Midland Heart owns around 34,000 homes across 54 local authorities.
"Our working relationship with Midland Heart extends just over a decade and has included some of the Midlands' most well-known housing projects such as the regeneration at Wolsey Island, Green Lane Road and St Mary's Allotments in Leicester," said rg+p's director, Rob Woolston. "I'm told only ten teams were due to be selected for this framework so it's excellent news our experience in this sector has allowed us to stand out in this competitive tender process. We look forward to working with a fellow Birmingham-based business over the next three years."
Opened in late 2019, rg+p's Birmingham office comprises architectural and QS teams, and has worked on schemes such as the 435-bed student accommodation scheme on Bath Row and the Bluebell Court retirement living development in Lichfield, which was also for Midland Heart. Now, directors are seeking to expand the Birmingham team.
Woolston added: "The property sector in Birmingham and around the wider West Midlands remains healthy and active, and we've recently been appointed to undertake mixed-use projects in the Jewellery Quarter; refurbishment and new build schemes for three colleges; and the £2m interior architecture refurbishment at New Oscott Retirement Village, part of The ExtraCare Charitable Trust's portfolio. This growth means we're now seeking an experienced architectural director to lead the Birmingham office, as well as talented architects and quantity surveyors to continue delivering high quality homes, places of work and leisure across the region."
One of rg+p's first projects under the new Midland Heart Development Consultancy Panel is the delivery of Hill Top Farm in Earl Shilton, Leicestershire. This will provide 50 affordable homes on a derelict farm estate where rg+p previously secured planning consent in late 2022.