Leeds to London rail disruption after electrical faults
Electrical damage disrupted trains along the London North Eastern Rail route, which connects Leeds with the capital, disrupting services throughout the day yesterday (16 April).
Amendments and cancellations hit the service and at one point London North Eastern Rail (LNER) advised on its Twitter account that passengers should not travel at all.
According to the BBC, 10 electric trains were damaged by faulty electric cables, and a Network Rail spokesperson said this was being investigated.
Tickets for travel on Tuesday will be valid on Wednesday or can be refunded. Other train operators are also accepting tickets.
Although LNER said that five trains had returned to service, passengers were warned of "residual" delays, and the 6.30am train from Newcastle to London Kings Cross on 17 April has been cancelled.
LNER managing director David Horne said: "If the trains had continued in service there was the risk of further disruption and damage, so we took the difficult decision to take them out of service.
"The damage to the trains was caused by a faulty component on the overhead power line between Peterborough and Stevenage, and Network Rail engineers are now working on it."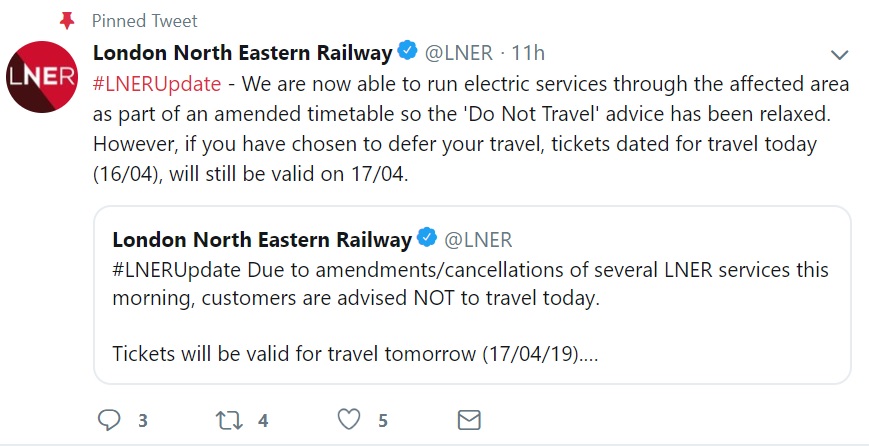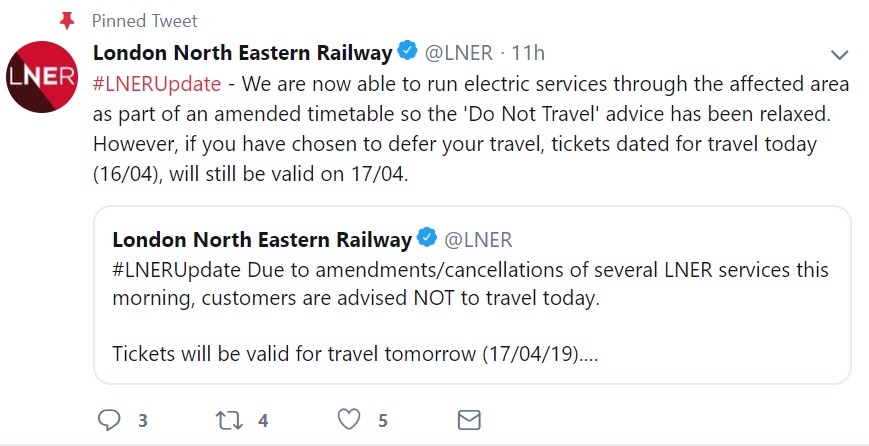 LNER is the re-nationalised organisation which took over the East Coast Mainline from Stagecoach and Virgin's after a disastrous few years of rail chaos.