Firms at the forefront of tech play an ever-increasing part of region's economy

X

Register for free to receive latest news stories direct to your inbox
Register
Having the opportunity to be at the cutting edge of technological developments across a wide range of specialisms is ensuring that firms in the sector continue to grow and play an ever-important part in Yorkshire's economy.
Major regional technology developments are coming to fruition from within this region, according to the participants at TheBusinessDesk.com's technology roundtable sponsored by Garbutt + Elliott and Progeny Law. Leeds, as well as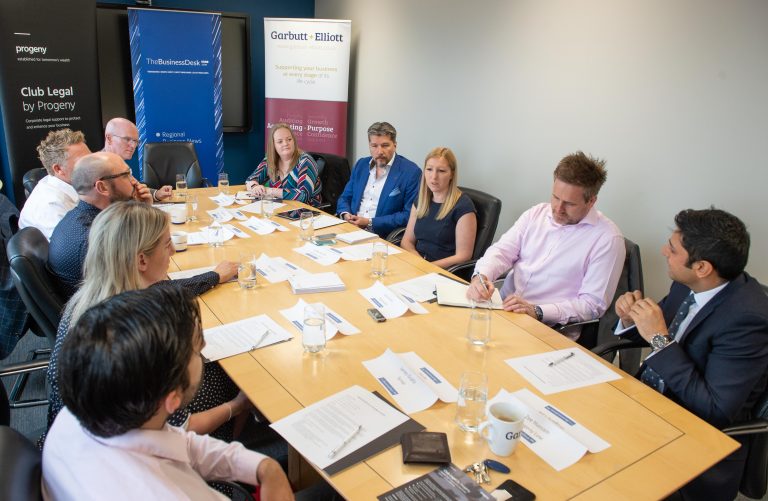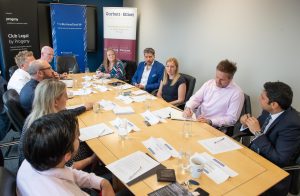 the wider region, is becoming known for its expertise in healthtech, proptech, fintech and much more.
A report publishing by Tech Nation in October 2018 revealed that the Leeds tech sector is worth £1bn, with 168 start-ups setting up since 2016. In Sheffield, the report found that the industry is worth £745m, with 97 start-ups since 2016. While in Hull, the sector is worth £568m.
Leaders from several businesses  discussed the importance of being creative, investing in and developing the latest technology to remain competitive in a fast-paced environment, how collaboration is fuelling the growth of the sector and the importance of customer experience that sits behind the tech being delivered.
Paul Hallett, co-founder of Vet-AI, revealed his company sits in a £4.6bn market in vet and animal AI, and that technology developed by the firm was targeting a gap in the market. Talking about the vet sector specifically and why the firm targeted it, Hallett said: "Everything is so antiquated and old fashioned. They get excited about a website. It is quite staggering. It is probably two decades behind human healthcare.
"Therefore, the opportunity is incredibly exciting. We have a platform that allows vets to fit work around their life rather than the other way round. And animal welfare is an issue: with one in three pets not now having to see a vet because of a cost issue. So making it affordable and accessible will improve [animal and human] lives. Technology can bring scale based on a meaningful proposition."
He said it was fantastic to be able to develop the concept for the business in Yorkshire and the business was proud of its Northern foundations.
Being at the cutting edge in tech has its benefits being smaller, noted Charlotte Bailey, operations director at Panintelligence. She said: "As an SME we have a differentiator. What we bring to the table is what other, big companies cannot."
Panintelligence has now begun trading in Boston, USA – exporting the knowledge cultivated in Yorkshire across the Atlantic; further boosting the contribution to region's economy while also raising the
profile of the region's expertise.
Sarah Tulip, director of operations at Software Cloud, said that the whole industry was an exciting place to work within and that it was now about collaboration to build upon and share the cutting edge technology being
developed within the city and beyond. One of those collaboration initiatives is to build a platform – Leeds.tech – as a "comprehensive directory for companies, work spaces, investors and training" specifically to further enable the tech sector to grow at pace.
Tulip, also a co-founder of the Women in Leeds Digital event, added: "The hope is to get the whole city behind it. We have involved the three main colleges, the three universities, non-for-profits, the council, start-ups, and ITV. Everyone has embraced it. It shows as a city we can come together."
David Brennan, CEO at Nexus Vehicle Rental, said his business had a platform which allowed businesses to rent cars and vans for their staff, with technology enhancing
the customer experience.
He said: "We sit in a category which is worth about £2.6bn in the UK and we are changing that technology by using technology – in that we change how a category works. Along with a better service and always being there for the customer, the technology allows the customer experience to be much better."
Gav Winter, CEO at Rapidspike, said his company had signed two major contracts in the last few weeks and that while delivering the very best technology was very important, it also went beyond this to ensure success. He said: "Growth for us is a change in mindset in individuals. It means not being obsessed with brand, but being obsessed with experience."
James Gupta, founder and CEO of Synap, added: "There is an assumption that all good start-ups have to be in London. But if I was an investor I would be interested to see what was happening in the north, and you can get things done for much cheaper."
Hallett agreed, stating that the cost of the north versus the south was a major advantage. "We know a founder of an organisation in human healthcare who delivered a project which was about £600,000, and the same thing in London had cost about £4m. So it shows the gulf. So a developing project is more affordable in Yorkshire for start-ups."
Tulip added: "There is a real tech community in Leeds. And people do pull together across different businesses and industries."