Skills and price challenges facing food, drink and hospitality sectors
X

Register for free to receive latest news stories direct to your inbox
Register
Increased competition on price and talent is putting pressure on the region's food and drink companies.
But Yorkshire's food businesses are responding by being auuthentic and sticking true to their values – finding customers and staff who share their vision.
Senior figures from the industry discussed the main challenges they faced at a round table discussion in Leeds, organised by TheBusinessDesk.com and supported by Garbutt and Elliott and DLA Piper.
There was a consensus that their businesses continue to champion quality over cut-price offerings, despite pressure to do otherwise.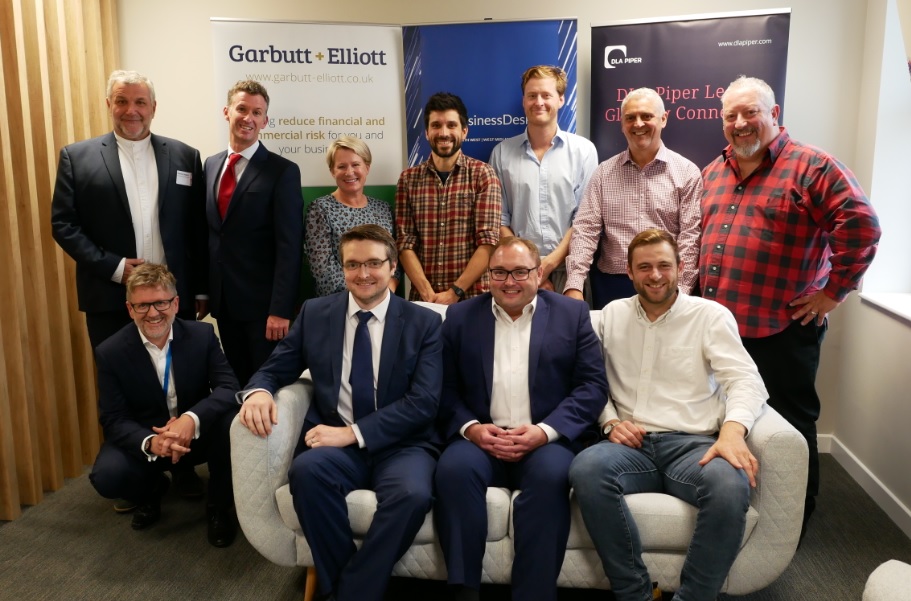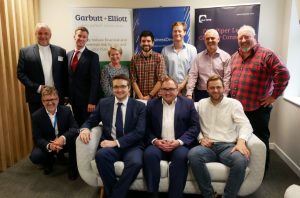 Nick Hogan, head of sales at Tiffin Sandwiches, said: "It can be difficult, but we do actively say that we're 'not the cheapest' and we don't want to be.
"You get what you pay for and we make sure the customer gets a product they really like and want. We don't cut corners and we make sure we put products out there which we're proud to have our name attached to."
Rudding Park Hotel manager Nuno Cesar de Sa said: "We also don't set out to be the cheapest, and being independent helps us to respond to change more quickly."
He conceded customers can be "ruthless" in their drive to find a cheaper service. He pointed out that they often fail to realise how much it costs to run a business and the need for that business to pay its staff's salaries.
"Bigger chains can get food cheaper than us, so they squeeze the smaller businesses," he added.
Mal Evans, a director of bar and restaurant business MOJO, said businesses were up against educated customers who are knowledgeable about the products offered to them.
"If you compete on price it's hopeless – a fair price is not robbery," he said.
Chris Jaume, co-founder of Cooper King Distillery, said: "We're asked for lower and lower prices but that would force us to cut corners, which we won't do.
"We're at the top end of the spirits market in Yorkshire and there's a reason for that. It's a better product and it costs more to produce."
Nigel Arnett, sales director at luxury foods specialist Cartwright & Butler, said: "We want our customers to think, 'that was something special, something worth paying the money for.' Even our packaging is memorable and re-usable.
"Bigger customers are always asking to pay less. But if they want to pay less then they can't have our brand. They'll get an inferior quality instead."
Cathy Mason, co-founder of Masons Yorkshire Gin, said producers wanting to put quality first must also contend with changing demographics and tastes.
"The average age of gin drinkers is much younger than what it was," she said. "They are wanting sweet gins, which aren't really gins at all. But we won't go down that route – we stick to proper London dry gin."
Having confidence in the product is critical, but that then needs the right team behind it – which can be made harder by some of the perceptions of working in the food and drink and hospitality sectors.
Stephen Noblett, food and drink specialist from the Department for International Trade, said: "Hospitality has had a bad image, though this is changing. And the food industry had been perceived as being low paid and associated with bad practices involving gangmasters.
"But employers do know they need to look after their staff more. And we need to educate our school leavers so they come to see the food industry as an exciting place to work."
Hogan, from Tiffin Sandwiches, said his firm does not want a high turnover of staff and makes real efforts to retain its workers.
"We've always paid above the living wage and we're known as such a good employer we've never even needed to advertise for staff," he said.
"Sometimes we need to go in on a Sunday to make sandwiches and our MD will get up at 4am on a Sunday morning to drive our staff into work because the public transport is so poor."
Steve Garbett, from Garbutt and Elliott's corporate finance team, said: "A chef's daily routine might involve getting up at the crack of dawn then working till 11pm. That would put off a lot of talented young people, even if they do have an interest in becoming a chef.
"Because of the unsocial hours people need to have a real passion to want to enter the sector and to bring in their own skills."
Leigh Martin, an intellectual property and brand protection lawyer at DLA Piper, noted young university leavers want to be able to work flexible hours and not be stuck behind a desk all day.
Mason, whose business has managed to continue trading after a fire wrecked its distillery in April this year, said: "People who are passionate about the job are prepared to do more, but you also have to be flexible as an employer.
"Employers are now expected to be able to offer more than they used to – for example, you need to be aware of workers' mental health."