Expectations of a modern office
X

Register for free to receive latest news stories direct to your inbox
Register
Offices have transformed a lot over the last decade. Gone are the days of cubicles and banks of desks and in steps hot desking and communal work spaces. However this transformation hasn't been driven by the businesses but by their employees revealed an expert panel.


Speaking at our 'The Modern Office: How to Maximise the Potential of Your Space and Employees' seminar, Amy Revell, sales director, Absolute Commercial Interiors who sponsored the event said: "Offices of old can sometimes stifle and in particular with younger generations and graduates who have recently entered the workplace a traditional structured environment can feel alien and cause rebellion. As a result we've seen a rise in office space that is more open with options designed to appeal to everyone."
In fact office spaces have become more and more important to the attraction and retention of talent. Co-founder of Engage, a full service digital agency in Leeds, Alex Willcocks said: "We had to move offices due to growing however that also meant we had the opportunity to create a place of pride for our staff. Since then having a space such as ours has been crucial to helping us as a business not only attract but also retain our talent. In fact I still smile when I see a member of the team bring a friend or family member to see the space and hear the obligatory: 'this is where you work' line."
Alex went on to say that at Engage the company prided itself on wellbeing and with that in mind they'd ensured to provide space in their office to encourage staff to have a healthy lifestyle, including bike storage and a gym.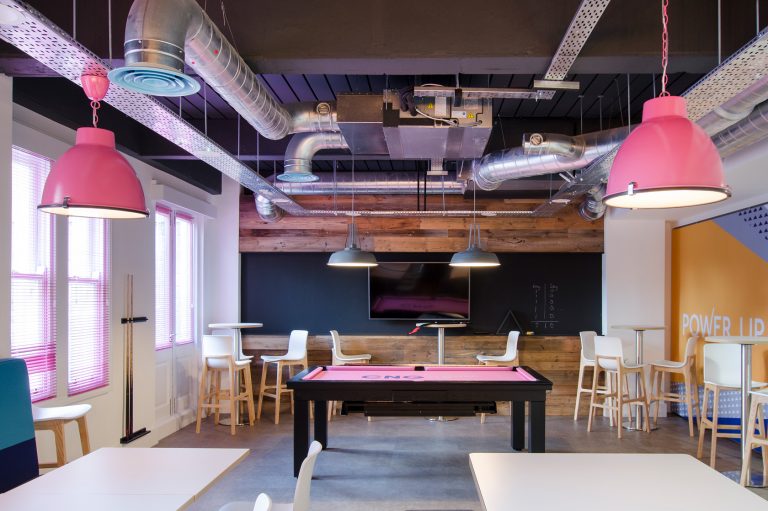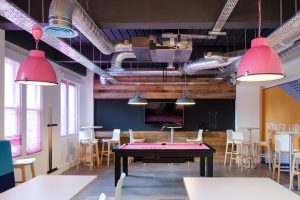 A big change has been led by the large corporates who are now starting to see and want more creative work spaces, Craig Burrow, director of Leeds at Bruntwood said: "Developers are taking more and more inspiration from the home and hospitality industry, bigger kitchens, bigger lounges and in large developments communal spaces."
"At Platform we made the decision early on to create a communal spaces and as a result we've seen people come together from different businesses and collaborations happen" he continued.
However its important that communal spaces don't take over, with Jacqui Hall, managing director at CNG, which has a four storey building in Harrogate stating: "As we developed the office we learnt we needed to plan isolated quiet spaces and that we also needed meeting rooms." How do you balance the need for space and communal areas with usage requirements, Jacqui says "duel purpose" is the answer. "We have breakout spaces and wellbeing rooms which can be transformed into meeting rooms as and when required" she continued.
So although desks and computers may be a staple now of every office the thing that is setting them apart and attracting the talent is the ancillary pieces. Whether it's gyms, communal areas or space for yoga, Amy concluded: "people assume this office transformation is driven by millennials, but it's not; it's driven by the lifestyle that people want to have – creating a work life balance and making spaces more affective for work."