People: Welcome to Yorkshire; DLA Piper; and more
The Piece Hall's Nicky Chance-Thompson and Castle Howard's Abbi Ollive are the latest high-level tourism experts to join Welcome to Yorkshire's Board of Directors.
Both bring a wealth of valuable experience from two of Yorkshire's most popular heritage attractions.
Chance-Thompson is CEO and trustee of the multi-award-winning Piece Hall in Halifax.
Since it reopened in August 2017, it has attracted over 7m visitors. It has hosted a series of high-profile art, film and music events including world-class bands such as Elbow.
Chance-Thompson said: "I'm incredibly interested in supporting Welcome to Yorkshire and I have a passion for promoting the county as a great place to visit, live and work. What a privilege!
"As a Deputy Lieutenant of West Yorkshire, I take great pride in telling the rest of the world what we already know.
"Originally from London, I can see things with a new visitor's perspective which can be different to those who have been born and bred in Yorkshire.
"My experiences running The Piece Hall, a magnificent, unique and iconic building, delivering large music and sporting events, and having previously worked in advertising and large regeneration projects will bring useful experience and skills to the Board, helping make destination Yorkshire a compelling and leading world brand."
Head of marketing and sales at Castle Howard, Abbi Ollive has worked in tourism, heritage and culture in Yorkshire for the last 12 years.
She said: "We find ourselves in times of significant change, with a colossal recovery mountain to climb for the tourism industry, but even with the inevitable challenges ahead, the backdrop of Yorkshire is as strong as ever.
"The county's people are passionate and hard-working, the landscapes are epic, the food world-class and there are hundreds of top-class places to visit and enjoy.
"As Yorkshire's guardians and ambassadors we are all working together as a region, with members, residents and visitors to ensure tourism survives and thrives in these uncertain times.
"I believe that the Welcome to Yorkshire team and board will carve out new ways to be brand stretching, bold, ambitious, innovative and will push the boundaries, whilst supporting individuals and businesses in the tourism sector across the region to grow and develop.
"As an enthusiastic and passionate professional marketer and proud Yorkshire woman, I feel I can be part of a valuable contribution to the next chapter of Welcome to Yorkshire's journey."
Welcome to Yorkshire chairman Peter Box said: "Nicky and Abbi's vast experience in the tourism industry and their impressive achievements working with heritage attractions, means they'll both be incredible assets and brilliant additions to the team.
"Bringing skills, enthusiasm and fantastic vision to the Welcome to Yorkshire Board, we're all delighted to have them on board."
Welcome to Yorkshire's chief executive James Mason added: "Having two inspirational tourism experts with such in-depth knowledge and experience of the visitor economy will be a genuine asset for the Welcome to Yorkshire Board.
"Under Peter Box's leadership, we are building a team of people who will create and deliver our fresh and exciting new strategy for the immediate short-term, as well as for a long-term, sustainable future."
:::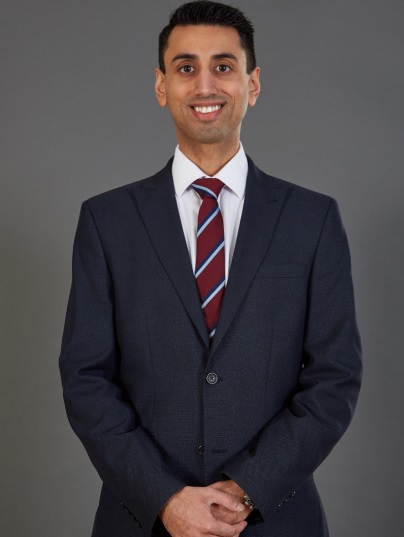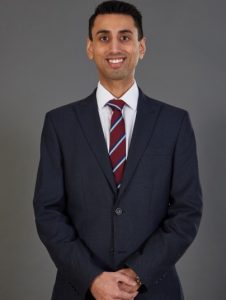 Global law firm DLA Piper has promoted five lawyers in Yorkshire as part of the firm's annual promotions round.
With offices in Leeds and Sheffield, DLA Piper's promotions include two new partners and three legal directors.
The new partners are Amar Maan (Leeds) and Mick Lawlor (Sheffield), while the new legal directors are Kathryn Ford, Jane Hammersley (both Leeds) and James Watson (Sheffield).
Maan joined the firm's Corporate practice in 2007 and specialises in domestic and cross-border M&A, private equity, joint ventures, fundraisings and reorganisations.
He regularly advises clients who have a local, national or international business presence, and he has experience across several sectors, most notably financial services, infrastructure, technology and real estate.
Lawlor, who joined DLA Piper's Litigation and Regulatory group in 2007, is a commercial litigator specialising in large, complex disputes typically with a cross-border element, having worked with clients on projects across Europe, the Middle East and in India.
He has a particular focus on the IT and manufacturing sectors.
DLA Piper's new legal directors in Yorkshire, Ford and Watson, are part of the firm's Litigation and Regulatory practice, while Hammersley is part of the Real Estate group.
DLA Piper's office managing partner for Leeds, Andrew Dyson, said: "It is always pleasing to recognise talent, hard work and dedication and I am delighted for everybody that has been promoted across our Leeds and Sheffield offices.
"Our people are our greatest strength and these promotions and continued investment in our people reflects the enviable talent we have which, allied with the unparalleled strength and experience of the team, gives our clients access to national and international specialists here in the region."
DLA Piper's office managing partner for Sheffield, Petra Billing, added: "I would like to congratulate everyone on their well-deserved promotions. All are brilliant lawyers and I look forward to seeing their continuing contributions in the years to come."
:::
Addleshaw Goddard has announced the promotion of Sara Gilmore and Louise Dobson to partner in its Leeds office, bringing the total number of partners in the region up to 44.
Having trained at Addleshaw Goddard before qualifying into its Leeds property team in 2006, Gilmore joined the firm's Infrastructure, Projects and Energy practice in 2008, gaining extensive experience in both the Transport and Energy sectors, and splits her time 50:50 servicing public and private sector work.
She has an active role with the Chamber of Commerce, being a member of the Leeds Chamber Leadership Group and having chaired the West and North Yorkshire Chamber of Commerce Transport Forum.
Moving forward, she will be focused on using her experience to work with the firm's Manchester team on developing its work in the nuclear sector, as well as serving as the lead partner on the firm's relationships with key transport and energy clients.
Dobson trained at the firm and qualified into its Commercial Litigation team in Leeds in 2007.
She has been involved in a number of high profile and business critical disputes over the years, along with supporting the rapid growth and success of the commercial disputes team.
She is also a key member of the firm's Health Sector team, and has a wealth of experience in successfully resolving commercial, outsourcing and shareholder disputes, and complex contractual claims.
As a partner, Dobson will continue to focus on growing AG's Tier 1 ranked public procurement team.
This spans both procurement disputes and advisory work, alongside ensuring the delivery of successful outcomes for commercial disputes clients, and further developing the firm's capabilities, work and client base in the health sector.
Gilmore and Dobson are two of 13 new partners promoted across the firm, 60% of which are female, highlighting the firm's continued commitment to nurturing a culture centred on equality and inclusion.
Welcoming the new partners, Simon Kamstra, head of Addleshaw Goddard's Leeds office, said: "These individuals have both made a sustained contribution to the growth of our Leeds office, and are a great reflection of the broad range of diverse talent we hold across the business, so I am delighted to welcome them both.
"It is really satisfying when long standing and loyal colleagues enjoy such a justified promotion, and in Louise's case, a close collaborator of mine over many years in our disputes team."