Employment boost as tech company wins HS2 contract
Sheffield-based railway technology company 3Squared has been awarded a major contract working on HS2, generating new jobs within the South Yorkshire region.
It is working with one of HS2's direct contractors, Skanska Costain STRABAG JV (SCS JV), which is delivering the tunnelling programme for the route between London Euston up to the M25.
The three-year contract will see 3Squared supply its RailSmart software, alongside some bespoke modules, to form a supply chain management system, giving visibility of the complex freight supply chain, and providing live performance, cost management information and operational control data in real-time.
In April, the Government gave approval for the next stage of the HS2 project which has meant HS2 contractors now have the go ahead to start building the new low carbon, high speed railway.
3Squared is working on one of an estimated 400,000 supply chain contract opportunities being created for UK businesses which will support thousands of jobs on site and many more around the country.
It means the business has not only managed to retain its workforce during the pandemic but has expanded. It has created 13 new jobs at its head office in Sheffield, three of which were staff that have been employed following work placements or apprenticeships.
The contract award has also enabled 3Squared to further strengthen its relationship with local academia, as it takes on five placement students who are all on their final degree year with Sheffield Hallam University.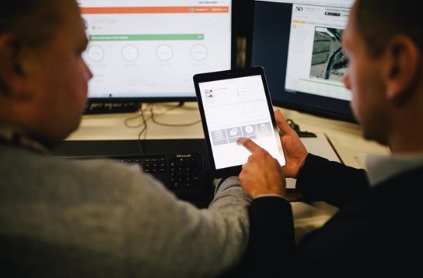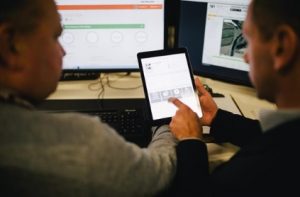 3Squared recently made a £250,000 commitment to the North by opening its new headquarters in Sheffield. This investment tripled its office space, giving the company plenty of room for future growth.
HS2 Ltd's commercial and supply chain director, David Poole, said: "HS2 will play a key role in the UK's economic recovery following the pandemic, and this contract award is just one of many that is helping create and sustain jobs around the country.
"Not only can HS2 support SMEs and regional economies near Phase One of the railway between the West Midlands and London, but it is also playing a pivotal role in the Government's wider 'levelling up' agenda."
Tim Jones, co-founder and managing director of 3Squared, said: "We are delighted to play a part in the construction of HS2, a scheme that will bring much-needed capacity to the UK rail network.
"The capabilities of our RailSmart platform combined with the pioneering and innovative BulkSmart enhancements, will deliver significant benefits to the project and deliver a solution that could be of benefit to the other phases of HS2, all major infrastructure projects and any bulk material suppliers.
"This contract award has not only led to the creation of new roles within 3Squared, but it has also supplemented existing job roles."
James Richardson, managing director, Skanska Costain STRABAG Joint Venture, said: "Our contract with 3Squared illustrates our commitment to supporting SMEs and building long-term skills and capability through our supply chain across the country.
"The work of our Skanska Costain STRABAG JV on HS2 will create an estimated 4,800 jobs, including employment for around 550 previously unemployed people and 400 apprenticeships."