Chance to virtually explore £45m School of Sport
Students, athletes and organisations are being given the chance to take a look around Leeds Beckett University's state-of-the-art new Carnegie School of Sport – without setting foot inside.
The university has commissioned Yorkshire-based 3D tour provider Apollo3D to create an interactive guide to the £45m building.
The 3D model gives viewers the opportunity to take a full walk-through of the new complex, including its covered rooftop 60m sprint track, two environmental chambers, lecture theatres and 40 research and teaching laboratories.
The university is preparing to open the Carnegie School of Sport's doors to students and staff from the beginning of the new academic year this September.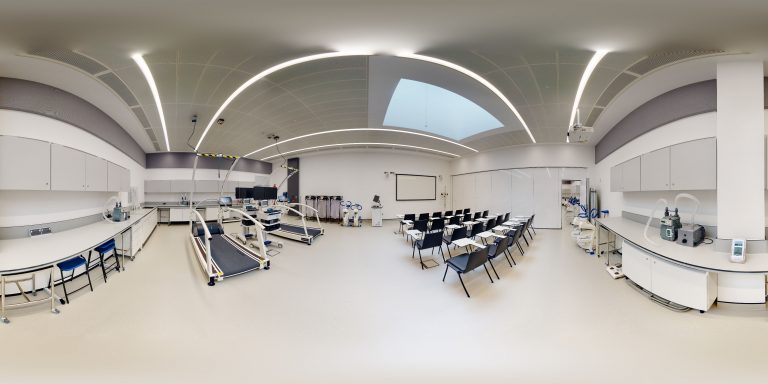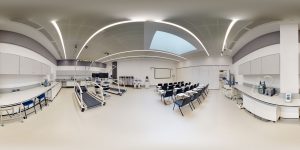 Peter Mackreth, Dean of the Carnegie School of Sport, said: "As we approach the new academic year, we are excited about officially opening the doors of the Carnegie School of Sport.
"Like all universities we are operating in exceptional times.
"We are committed to continuing to reassure students, including those at the Carnegie School of Sport, that they will have access to first class facilities and that they will receive the same high-quality education, a rewarding experience and long-term employment opportunities by studying with us.
"The 3D model forms part of this approach, giving new and existing students, as well as our valued sporting partners and other stakeholders, the opportunity to familiarise themselves with this outstanding building.
"We believe the Carnegie School of Sport building will enable our staff and students to continue to shape the future of sport, changing lives for the better by helping to improve practice, policy and performance."
Rob Wilyman, director and owner at Apollo3D, and a Carnegie School of Sport alumni himself, added: "By providing as close an experience of the facility as possible without actually being there, our 3D virtual tour helps students select Leeds Beckett University as their first choice."