'As with all changes there will be opportunities'


Amanda Beresford is a partner and head of planning law at Schofield Sweeney, with 20 years' experience, acting for businesses and individuals across all sectors. A recognised leader in her field she is also the president of the Leeds Chamber of Commerce, chair of the planning group of the Leeds, York and North Yorkshire Chamber of Commerce, and a member of the British Chambers of Commerce's expert's panel on planning.
---
The variety is the best thing about my job. I get to work with lots of different business from SME's to PLC's, in several different sectors including residential, commercial, manufacturing and energy and with both the public and private sector. I also like the fact that in my practice area I can help solve problems that as well as legal often have policy and political aspects as well.
The Government is proposing significant changes to planning law. Boris Johnson has called this 'radical reform unlike anything we have seen since the Second World War'. Some of these changes have already been brought into force, such as new permitted development rights to build new homes on top of existing buildings. Further changes, such as a new type of Development Plan, are currently the subject of consultation. As with all changes there will be opportunities and challenges for business.
In my role as President of the Leeds Chamber of Commerce I get to speak to lots of businesses about what is and what is not working well for them. Clearly these are difficult times for many and there is a lot of uncertainty about the long-term implications of the Pandemic. There is concern in particular for the traditional retail sector with the rise in online shopping, the property office sector as more of us are working from home, the city centre with its loss of footfall and the hospitality, events and cultural sectors as their ability to operate is restricted. There will undoubtably be casualties in the short-term.
I am optimistic that with the resilient, hardworking, and entrepreneurial spirit of the people in the Yorkshire region the prospects thereafter are good. The future economy may look different, but it can still be a success. Town centres and the office environment may have to be reimagined and some sectors such as warehousing, couriers, e-learning resources, pharmaceuticals, manufacturers of cleaning product and online meeting platforms will find unexpected opportunities.
A couple of phrases we use at Schofield Sweeney which I like are 'However complex it gets, we keep things straightforward' and 'Reassuringly here, whenever you need us'.  They sum up the key to being a good solicitor in whatever area you practice in. The ability to sort out client's problems in a straightforward and reassuring manner.
Embrace change. It is far more rewarding than staying in your comfort zone.
Out of the office, there's nothing too original I am afraid. I spend time with my family mainly and I help a couple of charities. I am a director of Emmaus Leeds, which supports people to work their way out of homelessness and have nominated The Market Place Leeds, a counselling service for young people, as my President's charity.
---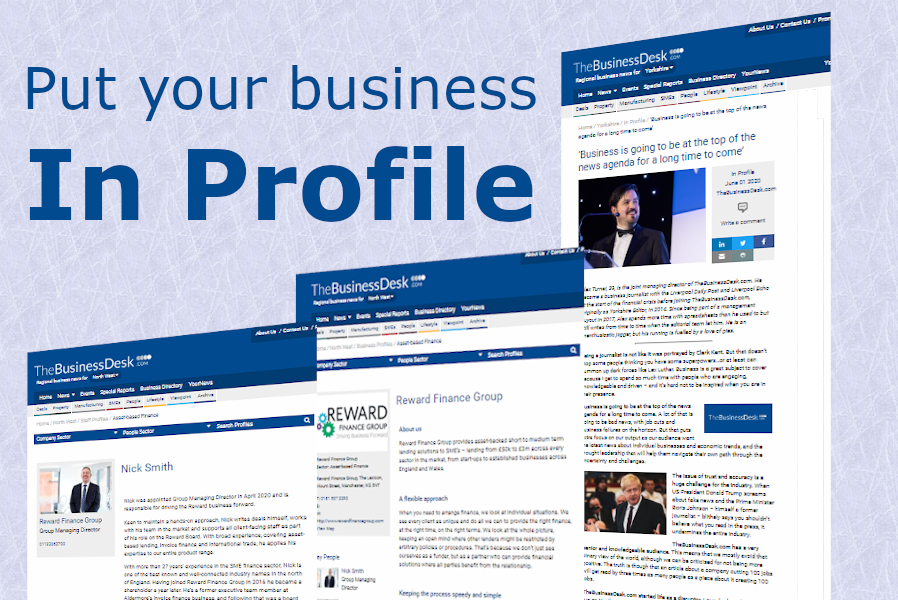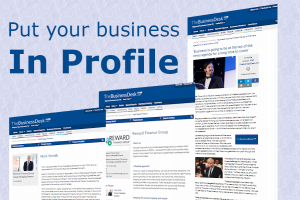 Appear in your own In Profile feature by signing up for a Business Profile on TheBusinessDesk.com.
The company and individual profiles on TheBusinessDesk.com are designed to help our clients build corporate and individual awareness within the regional business community and benefit from TheBusinessDesk's traffic and visibility in the business community and the search engines.