£180m bid to revive 'eyesore' city centre site backed
Ambitious plans to transform Globe Road in the South Bank area of Leeds, by investing £180m in a residential neighbourhood of more than 780 homes for rent, have been backed by Leeds city councillors.
Members of the council's city plans panel unanimously voted today to defer and delegate the scheme to the chief planning officer for approval subject to draft conditions being met.
The new buildings would occupy prominent but disused waterfront land along Globe Road and Whitehall Road, close to the Leeds & Liverpool Canal.
Part of the application, first submitted in 2019 by the investment partnership behind Get Living, is asking for full permission for 783 apartments in eight residential buildings.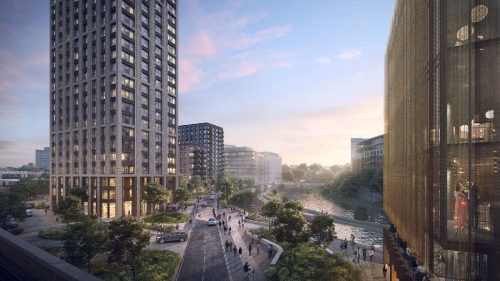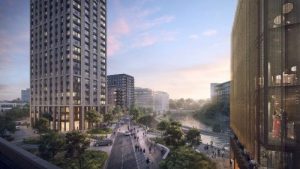 There would also be 32,300 sq ft of commercial and leisure space on the ground floors of these buildings, along with a co-working space for residents and landscaped public squares and pedestrian only streets.
Two of the eight buildings would be 18 and 23 storeys high, with another two buildings to be 14 storeys and the four remaining properties between eight and nine storeys.
A smaller 0.2 hectare site on the other side of Globe Road would accommodate a standalone 32,300 sq ft hub building, to be available for leisure, commercial and community use.
The section of the application related to this smaller site asks for outline permission only.
Get Living is best known for the transformation of the former London 2012 Athletes' Village, into a neighbourhood now known as East Village.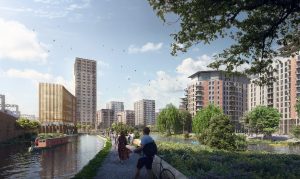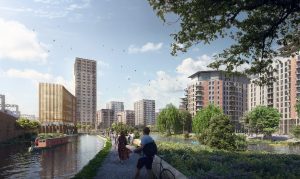 Councillors on the plans panel were told that if they supported the proposals for Globe Road, the developer would be likely to begin work on site within the next 18 months.
Although they expressed some disappointment that more affordable housing has not been proposed for the scheme, they mainly backed the development's location, scale and appearance.
Councillor Dan Cohen said: "I'm really pleased that this is finally being brought forward, because the land has been a wasteland for far too long in a part of the city we should be looking to do something with.
"I think this is a really good proposal. It's a modern design which fits in with what we're looking for in this part of Leeds."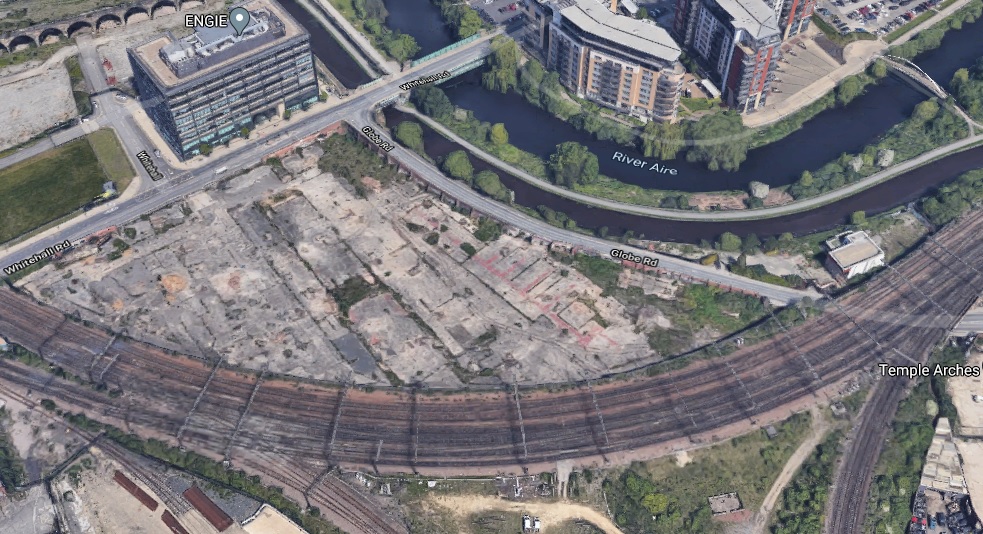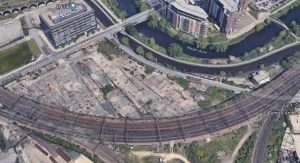 Cllr David Blackburn added: "I welcome this development. The site is a bit of an eyesore and it would be nice to get something decent there."
He asked whether it would be possible for the applicant to include more greenery on the site's frontage with Whitehall Road.
While also supporting the overall proposals, Cllr Colin Campbell said if the development is going to be home to about 1,500 people it should ideally have more amenity space available for residents.
Reacting to the decision by the planning committee, Get Living CEO, Rick De Blaby, said: "We welcome the decision and look forward to working with Leeds City Council on the final details of the scheme, so we can deliver a sustainable, attractive, vibrant neighbourhood where people will choose to live and spend time enjoying the waterfront location.
"As soon as those details are finalised, our aim is to start construction and deliver the much-needed homes by 2023."