People: Hill Dickinson; Glu Recruit; 360 Chartered Accountants; and more
Healthcare law firm, Hill Dickinson, has added to its growing team in Leeds with the hire of health property partner Emma Brecknock.
She joins from Capsticks and will work with clients nationally as part of the firm's 25-strong Healthcare team based in Leeds.
Brecknock brings over 15 years' experience of working for healthcare bodies and organisations on a range of commercial property transactions, with particular expertise in property acquisitions and disposals.
She represents landlords and tenants on lease negotiations and site developments with overage and clawback arrangements as well as offering strategic estates advice including options for rationalisation and supporting clients with property portfolio management exercises within the healthcare sector.
She has also completed legal secondments at NHS England and Community Health Partnerships Limited.
Leeds head of office, Esther Venning, said: "The growth of our office in Leeds is a reflection of the continuing significant growth of our Health client base in Yorkshire and the North East.
"Emma will also add further partner-level capacity to our national team, as we continue to grow to meet increased client demand."
The firm's specialist health lawyers in Leeds work with a broad selection of NHS, independent sector and life sciences clients to provide advice across the full range of healthcare disciplines, including commercial, employment, real estate, advisory and litigation.
Hill Dickinson opened its Leeds office in September 2017 with two healthcare lawyers and has since grown to 32 people, moving in 2020 to larger city centre offices at Nine Bond Court.
:::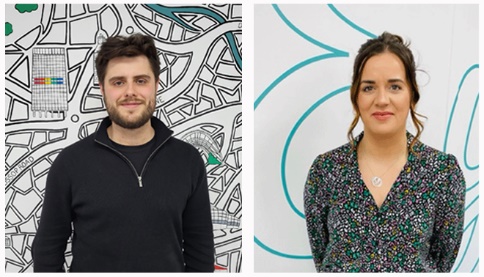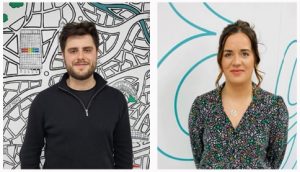 Glu Recruit, a South Yorkshire-based specialist recruitment consultancy, has added two new members to its team.
Lauren Robinson joins as recruitment consultant in the permanent recruitment division, while Oliver Race bolsters the business development team after joining as strategic partnerships executive.
Rob Shaw, managing director, said: "We always try to be ahead of the curve at Glu Recruit by planning ahead, so with our predictions for further business growth in 2022 we want to make sure we have the best resources available within our team to capitalise on this.
"We have already identified 2022 as our 'year of growth' so in order for us to achieve this we need the best possible team of people in place that we can trust and develop in line with our long term plans. We're thrilled to have them both on board."
Danny Johnson, strategic partnerships manager, added: "By developing strategic partnerships with organisations across the Sheffield City Region, we can provide additional benefits, not only our clients, but their clients and stakeholders too.
"This is why it's an important part of our strategy to develop this part of the business as well. Having Oliver on board as part of this team means we have another person on the ground who can network and nurture these relationships even further."
:::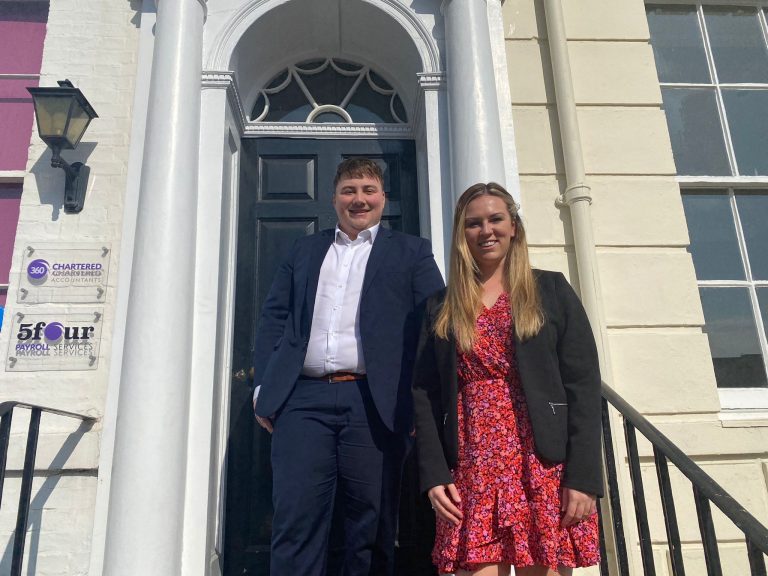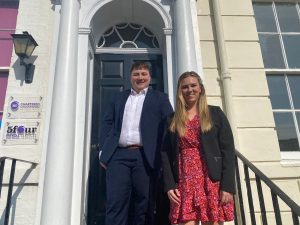 360 Chartered Accountants has appointed Dan Collings as its new personal tax manager.
Collings first joined the firm's personal tax department two and a half years ago.
Sophie Holmes, 360's client services director, said: "Dan continues to be a huge asset to 360 and we couldn't be more delighted to reward his contribution to the business with this promotion. Since he joined us, he has focused on his professional development and has developed an enviable client portfolio.
"It's a difficult time for businesses right now and we have every confidence that Dan is the perfect choice to help, guide and advise our clients on all tax matters."
360's team of tax specialists, based in Hull, East Yorkshire and York, offers a range of tax services, including self-assessment, VAT, compliance, tax planning, asset protection and the use of trusts as well as being able to help clients with HMRC investigations.
Collings said: "360 is an exciting and dynamic firm to work for and that's clearly reflected in our continued growth and success.
"For me personally, I am grateful for the help and support I have been given and I am really looking forward to my new role as tax manager."
:::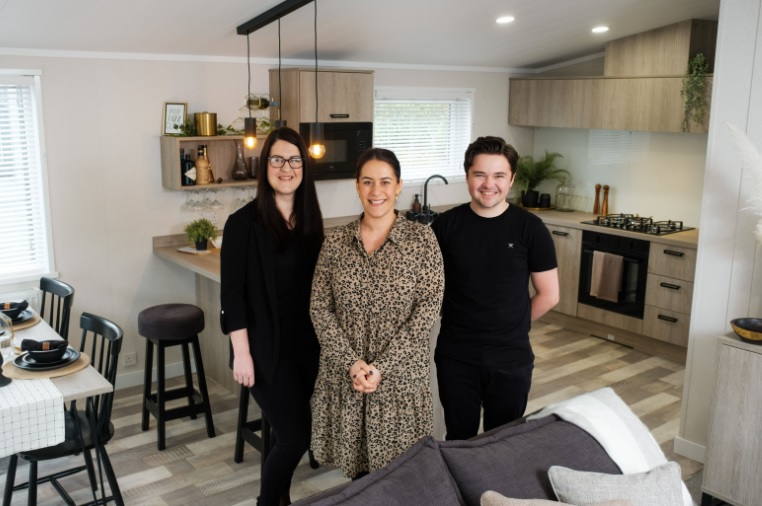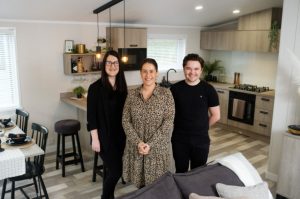 East Yorkshire-based national luxury holiday homes manufacturer, Victory Leisure Homes, continues to expand its marketing team with two new additions.
Shirin Kemp, director of marketing and PR, said: "Our vision at Victory is to be the most desired brand for unique holiday living spaces. I believe the marketing team plays a valuable role in making this vision a reality and truly revolutionising the holiday homes industry."
As part of its expansion plans, Victory has welcomed Lizzie Hancock as digital marketing manager and Charlie Carruthers as marketing assistant.
Kemp added: "Since I joined Victory, one of my main aims was to create, grow and strengthen an in-house marketing team.
"Over the last 12 months, we have successfully managed to do this – and more. We've restructured the team, to now include new product development and interior design.
"From their fantastic attitudes to their advantageous skillsets, I have no doubt Lizzie and Charlie will fit right in at Victory and shine in their roles."
Hancock said: "It's such an exciting time to be joining Victory. I'm now using my experience to influence the future of our marketing offering.
"My role will see me leading on Victory's digital marketing, including our website, consumer engagement, trade customer engagement, and everything in between.
"I'm always excited about projects that require collaboration across multiple departments – whether that's making strategic recommendations for our digital offer, preparing a home for photography, or creating mental health wellbeing spaces across our sites."
Carruthers said: "Joining Victory at this stage is a really exciting time, and especially at the beginning of my career.
"It was Victory's vision and track record for delivering excellent quality products that really attracted me to the role.
"For me, being involved in a new team from the very beginning and seeing how our team will progress and transform is something I really look forward to."