Global law firm makes the case for its own net-zero future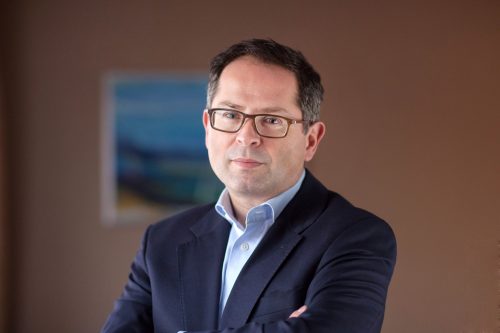 Law firm Squire Patton Boggs has set a deadline for its own net-zero future alongside other commitments in a wide-ranging ESG strategy which the firm's leadership believes is "the right thing to do".
The strategy reflects the recent trend among progressive businesses to put down targets to accelerate change on issues including diversity and sustainability.
"ESG is a priority for clients and for us," said Squire Patton Boggs' European managing partner Jonathan Jones.
"Our strategy, grounded in the UN sustainable development goals, seeks to build ESG into the culture of our firm, holding us accountable and ensuring we play our part in delivering a sustainable future."
The target-led ESG strategy follows from the firm's DEI [diversity, equality and inclusion] strategy, which launched in April 2021 and has just completed its first annual review.
Jones said: "We had some resistance internally to setting targets and publishing them widely, but we thought – I thought – that it was the right thing to do.
"It is the right thing to do to do these things anyway. But secondly, as somebody who's managing the business, it's right to be held to account in respect of targets and whether we're achieving them or not."
The first year of its five-year plan saw "measurable progress". Female partners accounted for 21% – increasing from one-in-six to one-in-five, with the target to reach one-in-four by 2026.
Ethnic minority representation nudged up one percentage point to 14%, with the target to reach 19% at the end of the five-year period.
The recruitment of Dr Thomas Hancocks from the University of Leeds as the firm's ESG [environmental, social and governance] manager last September meant that extending the DEI targets to the wider ESG agenda "felt like a natural progression" for the professional services firm..
Squire Patton Boggs' UK environmental targets include reducing emissions by 70% by 2030, and to be net zero by 2035, and achieving the environmental management system certification ISO14001.
It will introduce a full supplier audit and bring in training on ESG, environmental management and carbon literacy.
Jones said the strategy and the commitments within it "is something that we take very seriously".
He said: "I'm very sensitive around any sort of accusation that this is a bandwagon or something that we're doing because it's sexy or current because it was something that we were doing anyway. But also – and I keep saying this to people, I don't know whether they believe it or not – this is something that we're going to be doing forever.
"We're doing it because it's the right thing to do, we're holding ourselves to account in respect of it because it's the right thing to do, and we will continue to do it because it's the right thing to do, whether or not it's still trendy."
But Jones, who is based in Leeds, accepts it will not be easy, especially as the world opens up again.
"One of our USPs is that we're a global firm and it relies on human interaction to keep it together," he said. "That human interaction tends to be – and we are starting to see it more – people jumping on a plane to go and see one another."
Squire Patton Boggs' partners' conference was recently held in Florida, which meant everyone flying to the United States for the get-together that takes place every 18 months.
The UK partnership has credited £10,000 to carbon offset initiatives but Jones acknowledged that they "can't carry on doing that in perpetuity every time somebody gets on a plane".
The firm is implementing software that makes each individual responsible for their own personal carbon footprint, which is hoped will help to influence their choices on mode of travel or whether they need to travel at all.
Jones said: "One of the things that we have in common with many large organisations is that sometimes people think that whatever they do doesn't have any sort of impact on what we're doing anyway.
"Trying to get people to take individual responsibility for their own carbon footprints, I think will have some effect."