Prominent city centre building to be regenerated
Developer Wykeland Group has unveiled plans to bring a landmark building in central Hull back to life.
The former Burton building has been vacant since the store closed its doors after owner Arcadia went into administration in 2020.
It was purpose-built as a men's tailor shop in 1936 for company founder Montague Burton. Having acquired the Grade II listed building, Hull-based Wykeland has now revealed plans to conserve and regenerate the building.
Wykeland has submitted a planning application to Hull City Council for the repair, refurbishment and conversion of the building to create a retail or restaurant space on the ground floor, with offices on the upper floors.
The property, on the corner of Whitefriargate, close to Queen Victoria Square, features polished granite cladding, full height windows to the upper floors and decorative columns and balconies.
However, it has fallen into disrepair, with the building's fabric in poor condition, internally and externally.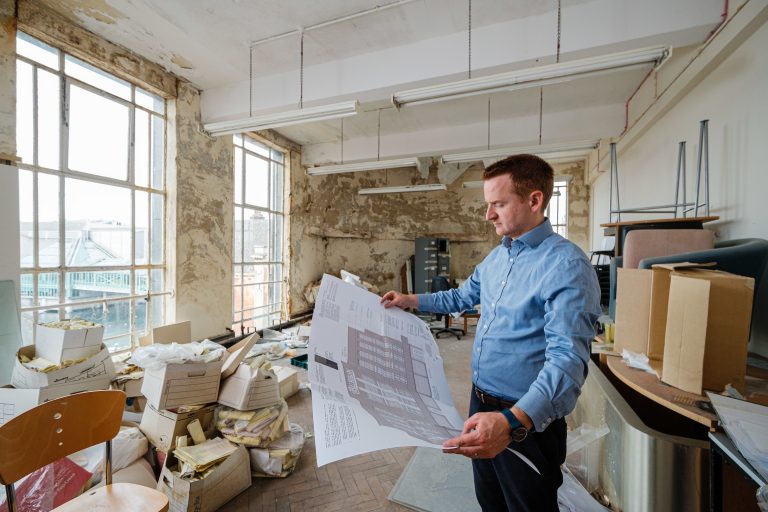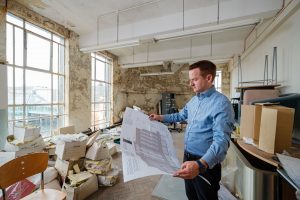 Plans put forward by Wykeland include complete replacement of the cracked and worn cladding. The project would also involve replacement of all windows with new metal-framed, double glazed units and creation of a new entrance facing Whitefriargate.
The building has an internal art deco-style metal cage lift, which is being refurbished and brought back into use, while the proposals include recreating a parapet at roof level with the Burton name, which was once a key feature of the building.
Tom Watson, development surveyor at Wykeland, said: "We've worked with our expert consultants, Historic England and Hull City Council's Conservation Officer to bring forward these proposals.
"We plan to deliver a sympathetic regeneration, saving a landmark, listed building from dereliction and bringing an important commercial space in a prominent city centre location back into use."
The building has four floors, plus a basement, with a total of 11,000 sq ft of space. The proposed retail or restaurant area on the ground floor will offer 2,000 sq ft of floorspace, with the first, second and third floors each covering 2,600 sq ft.
Jonathan Stubbs, development director at Wykeland, said: "We identified the significant potential this building offers and were pleased to secure it following the collapse of Arcadia. These plans will enable the building to have a long-term, commercially viable future.
"Once redeveloped, this will be a fantastic opportunity for businesses to move into a landmark building in a prime location in the heart of Hull."
Subject to planning approval, work on the property is expected to begin in early 2023. The project is expected to take up to 12 months, meaning the building could be in use again by late 2023 or early 2024.