Ambitious bid to create country's largest indoor stadium revealed
Bradford has submitted a hugely-ambitious £50m bid to the Government's Levelling-Up Fund to back the development of a 25,000-capacity indoor stadium.
The venue, which if built would become the largest permanently covered stadium in England, would host major music and entertainment events and become home to rugby league club Bradford Bulls.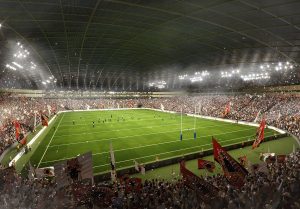 The complex at Odsal would lead to the creation of a 105-bedroom hotel and five sports pitches for rugby and football, while also improving the two existing community sports pitches.
Energy for the scheme would be provided by a 55,000 sq metre solar farm built on-site to provide renewable energy.
Cllr Susan Hinchcliffe, leader of Bradford Council, said: "Independent analysis has shown that Bradford is the country's number one levelling up opportunity and these ambitious plans build on our long-term strategy to harness the power of sport and culture to level up our great city district and drive economic growth.
"Bradford can create a home for Rugby League which reflects the status of both the sport and the city, and which will generate almost £1bn in economic benefits for the people of Bradford over a decade."
The Levelling Up Fund is worth £4.8bn, with £1.7bn already allocated last autumn. This is the second round of bids, with at least one further round exepected.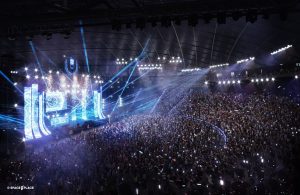 Bids are capped at £20m except for two £50m awards for culture-led schemes.
Research by LGC said that more than 500 bids have been submitted, with an estimated value of £10bn. This could mean around three in four bids will not be funded.
Bradford was a big loser from previous transport infrastructure investment announcements but is recognised as being an appropriate place for levelling-up funds.
Bradford South, where Odsal is located, currently ranks bottom out of all English constituencies for school-age social mobility. Independent analysis of the largest 34 towns and cities in England by Etopia Homes has identified Bradford as the UK's number One levelling-up opportunity.
The bid seeks to link to the legacy of the Rugby League World Cup, which kicks off next month, and of Bradford being UK City of Culture in 2025.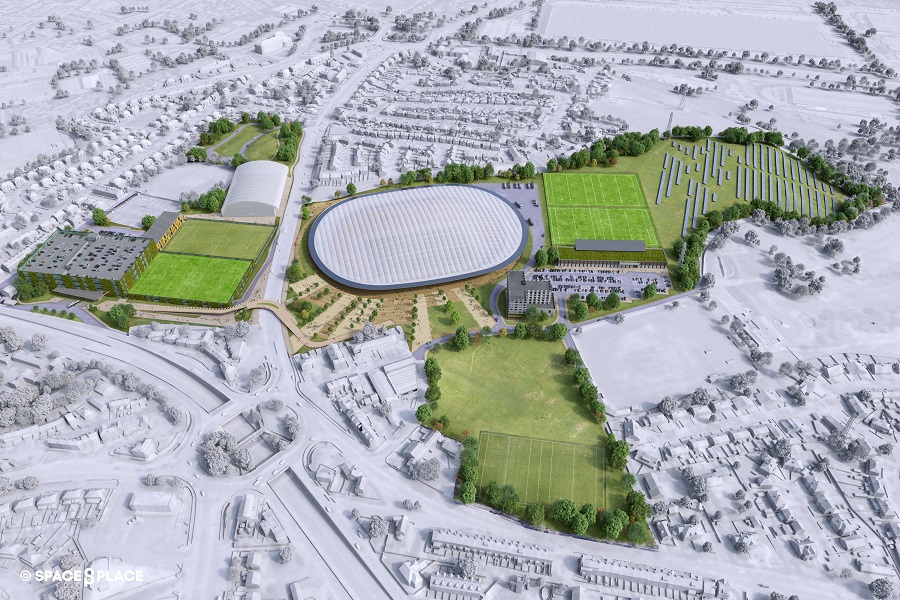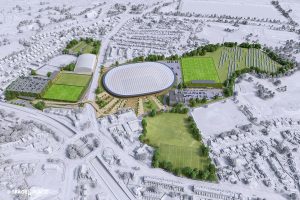 Tony Sutton, chief operating officer at the Rugby Football League, said: "Rugby League is more than just a game – it creates opportunity, much needed employment and brings real social, economic and health benefits to communities.
"Rugby League can again help to level up by creating jobs and opportunities for people across the north. What we need Government help with is creating grass roots opportunities for people to play the game and build their careers."
A successful bid would also be seen as a major boost for the Bradford Bulls club, which has been in administration three times in a difficult decade.
The Bulls, who were the biggest success story when the sport shifted to summer in 1996, have been playing outside Super League since 2014 and finished 9th in the second-tier Championship this season.