Ten years behind the camera for photographer who captures the romance
A local photographer is celebrating 10 years since quitting her teaching career and exchanging it for a life behind the camera, .
Cathy Higgins, who set up Oehlers Photography in 2007, has become a local name for wedding photography, from couples in their early 20s to lovebirds in their late 60s.
The former PE teacher, who was born in Singapore and lives in Toton, Nottinghamshire with her husband Brian, opted for a career change after plucking up the courage to pursue her passion, she said: "I was a secondary school teacher for 21 years and needed a change but didn't know what to do. My passion has always been photography and friends and family encouraged me to pursue it.
"So, I resigned from teaching and took myself to college and did a BTEC National Diploma in Photography to up my game and to learn more about the background techniques. After two years, I completed the BTEC and came out with three distinctions.
"The next step was to decide which line of photography would suit me. Since I had spent the first part of my working life teaching I decided that wedding photography would be appropriate, so I contacted many wedding photographers to see if I could second shoot for them."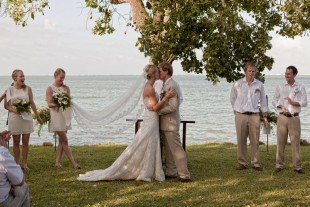 After working alongside various photographers, Cathy discovered exactly the kind of photographer she wanted to be; unobtrusive, in the background, looking for the pictures that tell the story, as well as adding romance into the photographs.
Her first job as a wedding photographer came about when a friend's son was getting married. Her second was a friend of a friend. From there, word spread and the bookings started to flood in. Now, Cathy now has a packed diary, with over 30 weddings booked in for 2017.
Cathy likes to get to know her clients before their wedding day. In order to do this, she makes sure she meets up with them three to four weeks before their wedding to do a complimentary 'Get to Know You' shoot and a recce of their venue, plus a sit down planning session to go through the photography for their day.
She said: "I find this so useful. Getting to know my clients is imperative for us as the aim is to make them feel much more relaxed and comfortable in our company and in front of the camera so that we can get the best out of them on the day. Our aim is to capture their personalities and to take natural photographs of them and their guests."
However, there is a wedding that stands out for Cathy, an opportunity where she was invited along to a wedding in Kenya. She said: ""I became good friends with a lovely lady called Elaina who runs a wedding dress shop called Baroque Couture. I happened to be sitting in her shop at the time Elaina's goddaughter, who lives in Africa, was having her dress fitting for her wedding in Kenya. I happened to ask whether she had her photographer yet. She said she was finding it hard to find one. They ended up using our services and they took us over there and we stayed in the guest house of a member of the family.
"It was superb, when we landed in Mombasa; the first thought that entered my head was 'I hope we will be alright'. That soon went away as the clients had sent a driver to take us to where the wedding was going to take place, which was at the groom's parent's house. It was amazing and their house was right next to the Indian Ocean."
Although weddings are a huge part of Oehlers Photography, Cathy also shoots profile shots for individuals and businesses, commercial work and family portraits.