Event management firm moves into Accelerate Nottingham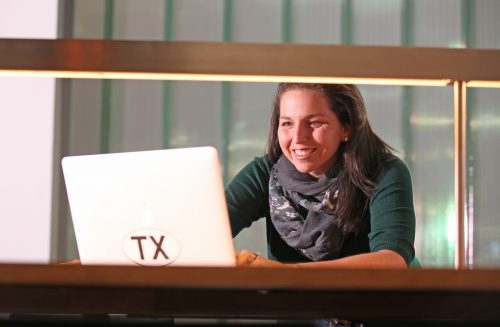 A company which has organised events for Google, Facebook and Microsoft has moved into Accelerate Places, the co-working space for scale-up businesses in Nottingham.
Led by CEO Mary Baird-Wilcock, CSEP, The Simplifiers have been planning and organising events for clients in the USA and UK for more than a decade.
The business has also branched out with the Super Mentor Academy, which coaches event planning firms around the world, while also providing public speaking – which allows Mary to share her mentoring expertise as a thought leader in the events industry.
Baird-Wilcock said: "We've made our name by being different at what we do. We specialise in producing non-traditional events and are excited to work with adventurous brands in the East Midlands who want to stand out from the pack.
"Human connection is the lifeblood of business, especially now in the digital age and influx of noise. We believe that brands who incorporate live events into their marketing strategies have the competitive advantage. So, we come alongside our clients as their events partner to create memorable, fun, one-of-a-kind live experiences that surprise and delight their attendees.
"The proof is in the pudding as our team have won international awards and garnered press attention far and wide. As undercover superheroes for our clients, our events team makes sure everything is running smoothly behind-the-scenes, while the client always stays in the spotlight."
Mark Sanders, CEO of Accelerate Places, said: "The Simplifiers is the only event planning business in Accelerate Places Nottingham, and it's great to welcome a team with original ideas and a fresh outlook."