Paragon Interiors enters administration – Hardy 'working towards a solution'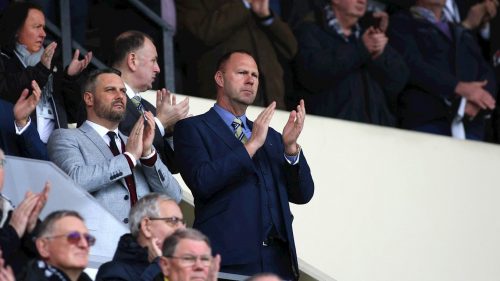 Paragon Interiors has entered administration leaving over 90 jobs under threat at the firm.
Leonard Curtis has been appointed administrator at the firm. In a statement last night (27 February), the firm said: "The joint administrators are seeking offers for the business in order to preserve jobs and maximise the return to creditors.  It is understood that the company employs in excess of 90 people."
In a statement last night, owner of the company, Alan Hardy, said: "I can confirm that administrators were appointed to Paragon Interiors Group Plc earlier today.
"The directors met with the administrators this afternoon to discuss a range of scenarios, including the proposed sale of the business. All parties, including myself, are now working very closely with the administrators to achieve the best possible outcome for all parties and people affected by this situation.
"Now is not the time for further comment as my focus is fully on working towards a solution, but at the right time there will be a story to be told. For now, and the immediate future, my attention will be on whatever I can do for the business, its employees and its creditors."
The news comes after it emerged that staff at troubled fit-out firm Paragon Interiors have been told they won't be getting paid this month.
An email was sent from Hardy to employees earlier yesterday confirming the news.
The email to staff read: "I appreciate you are all hungry for information and I promise you that I'm doing everything I can to preserve jobs and pay wages this month.
"Currently, despite best efforts from many people in collecting cash, we still aren't in a position to pay salaries tomorrow. However, my complete time, effort and energy will be focused on correcting this situation as soon as possible.
"I will provide updates as soon as I possibly can."
Earlier this week, Hardy admitted that Paragon was in danger of entering administration and that the company has stopped work on a number of contracts.
Hardy, who also owns Notts County and the Nottinghamshire Golf Club, said that these two businesses wouldn't be affected by disruption at Paragon.
However, various reports suggest that Leonard Curtis may call in a £7m loan made from Paragon to the Magpies.
Paragon is currently two months late filing its accounts.