From one-man-band to a £400m portfolio – 20 years of Ryley Wealth Management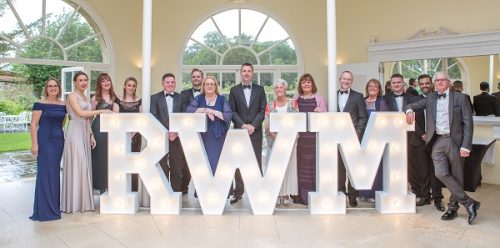 A Nottingham-based financial services company has marked two decades of trading with a celebration evening and dinner.
Since it was founded in 1999, Ryley Wealth Management has built an extensive portfolio ranging from private clients and SMEs, through to large multinational businesses.
The team, which specialises in providing advice on wealth management, as well as assisting businesses with corporate financial planning, has grown from a one-person startup to a 28-strong team of financial planners and experts.
David Ryley, chief executive officer and founder of Ryley Wealth Management, said: "In recent years we've successfully achieved significant growth, with the total funds under our management now exceeding £400 million.
"For the business this is a huge achievement, but it's also a personal one. Our vision from day one has been to manage, protect and grow our clients' wealth throughout their lifetime and for generations to come. = To be trusted with this privilege by so many people across the East Midlands and around the UK is what it's all about."
Ryley added: "Over the last 20 years in the industry, our team has gone from strength-to-strength. They are a credit to the company and we couldn't have gotten to where we are now without every person and their contribution along the way."
The milestone was marked by a three-course gala dinner and live entertainment from magician and former Britain's Got Talent star Jamie Raven and renowned London party band, The Talent, at Stapleford Park Country Hotel.