Confidential waste firm wins major hospital contract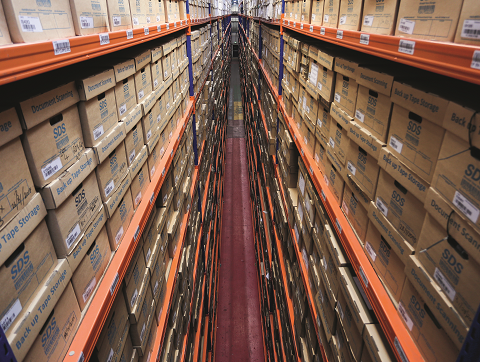 Nottingham-based Shredall SDS Group has won a prestigious contract to store, shred and retrieve confidential documents for Sherwood Forest Hospitals Foundation Trust.
The Group – the largest independently owned confidential waste shredding, paper recycling, document storage and scanning company in the UK – will now look after documents from the Trust's three hospitals at King's Mill, Newark and Mansfield.
The contract, which comes as Shredall celebrates 23 years in business, includes a managed onsite service which will see the firm visit the hospitals twice a week to empty consoles placed around the wards. Documents will then be shredded onsite before they leave the premises.
Sherwood Forest Hospitals Foundation Trust has also chosen to work with SDS Document Storage, which will store a total of 17,000 boxes of hospital documents in its archive. The contract will offer an on demand retrieval service of files back to the hospital when needed.
Shredall SDS Group director Lucy Shipley said: "We have worked with Sherwood Forest Hospital Trust for many years providing confidential destruction of documents, so it's an honour to continue this long standing relationship. Our team is now working with the trust to store records off-site at our Nottingham based facility, which enables the hospital to free up valuable space to service more patients. We look forward to continue working closely with the Trust in the future to ensure confidentiality and efficiency for all three hospitals."
Group managing director Nik Williams added: "Shredall SDS Group is going from strength to strength. GDPR is still very much on people's radar and it's important to manage retention guidelines accordingly. We are very excited for the next decade