Careers advice business to expand after stellar 12 months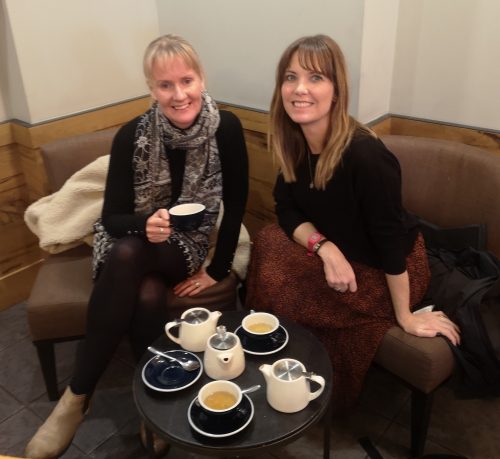 A careers advice business launched a year ago by two Derbyshire-based entrepreneurs is gearing up for growth after enjoying a successful 12 months.
Luminate Careers and Coaching, which was established by Kat Garland and Jess Townsend in March 2019, is set to expand into Staffordshire after working with some 1,600 students across Derbyshire since the start of the academic year.
The company also says it wants to take on four additional advisors as demand for its services continues to grow.
Its Staffordshire ambitions are being supported by Staffordshire Chamber of Commerce's Let's Do Mentoring business support programme.
Townsend said: "We're the only company doing exactly what we do in Derby. We are also unique in that we're completely impartial – we're not members of staff at the schools and colleges we go into or employed by individual companies.
"The service we offer helps schools to meet the Gatsby benchmark Number 8 to provide personal guidance. This requirement states that every student should have at least one interview covering this by the age of 16, and the opportunity for a further interview by the age of 18.
"Research evidence confirms that personal guidance has an observable impact on a student's career and progression, but this is a big job for schools to achieve this requirement.
"As qualified Level 6 careers advisers, we can support them to meet this requirement by creating a package of support that is tailored to their individual needs.
"The students we've worked with have really valued time and space with a professional – who isn't a teacher or parent – and the feedback from schools and colleges has also been extremely positive."
Littleover Community School's careers leader Fiona Came – one of Luminate's clients – added: "My role is made so much easier as I know I can rely on the flexible and inspirational services Luminate offers.
"Our students have responded well to the one-to-one guidance sessions, and working with advisers from Luminate has, and continues to be, reassuringly productive."