Plans to extend city centre student accommodation scheme revealed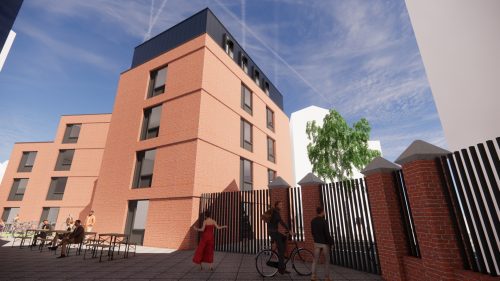 Plans to extend the student accommodation scheme at Stanley House on Talbot Street in Nottingham have been revealed.
Kelham Developments wants to build the new scheme on the car park of the existing building. It will be designed by Nottingham-based CBP Architects.
The plans show a new building made up of eight cluster flats and six studio apartments.
Stanley House has recently been turned into a student living scheme with over 100 beds in what was known by locals as the Lamberts factory, as it was used by a lace firm of the same name until 1979.