Building products firm on target for record year with recruitment drive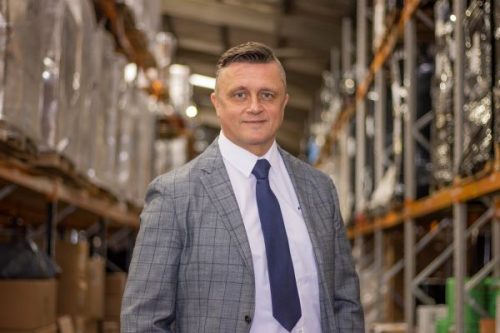 Permaroof UK, the leading importer and distributor of building products, has launched a recruitment drive following an upward trend in business during the lockdown period.
After breaking records for the most successful May, June, and July in its 19-year history, the firm is looking for two customer service recruits to join the team at its head office in Alfreton, Derbyshire.
Managing director Adrian Buttress said: "The coronavirus pandemic has seen a heightened focus on building, renovation and DIY, which are key not only to our EPDM rubber roofing products but to our extended portfolio which includes artificial grass, maintenance-free fencing, skylights, and steel-framed buildings. As such, we're seeing a much higher rate of direct orders as well as demand rising throughout our nationwide stockist network. Extending the team is crucial to maintaining our high standard of customer service."
Buttress says there has been a 26% increase in sales in May 2020 compared to last year and an 86% increase when comparing June 2019 to 2020.
Before the last three months, 2019 was the most successful on record with 24,000 orders completed. The firm also increased its warehouse capacity and broadened its offering by acquiring The Skylight Company. It also become the sole distributor of Permafence.
Permaroof has bought additional stock in preparation of Brexit. New products were also added to the company's portfolio including a disinfectant spray to help customers work safely, while investment in the team has seen a new marketing co-ordinator recruited to push out a formal communications strategy.
At the same time, Permaroof adapted its offering to work with modular companies for the first time, supplying fast flat roofing solutions to four emergency NHS projects in the first month of lockdown.
Buttress added: "This is a family-owned business and the culture here reflects that. We're looking for others that share that ethos as well as anyone committed to putting the customer's needs first. We have just recruited someone because of their fantastic telephone manner and the way they will be able to build relationships with our customers. She was made redundant from the travel industry; so, we're really interested in hearing from the amazing talent that's emerging from those industries that were hit hardest by the pandemic."