£26m workforce management firm sold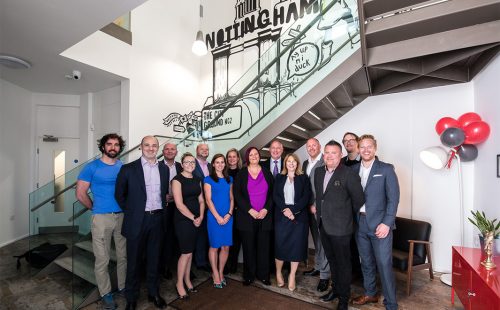 Mitrefinch, the Nottingham-based workforce management firm, has been sold to Advanced – the third largest British-owned software and services firm in the UK.
The deal marks an exit for private equity investor LDC, which first backed Mitrefinch to the tune of £20m in 2016. Since then, the firm has doubled revenues to £24m and increase employee numbers by 64 per cent.
Established in 1979, Mitrefinch provides products across integrated time and attendance, payroll, HR and access control. The company has 4,400 customers in over 80 countries.
Matt Jenkins, CEO of Mitrefinch said: "Mitrefinch has a strong reputation for developing transformative products that help companies solve the complexities of managing time. Our solutions will integrate with Advanced's Financial Management Systems (FMS) as well as their full suite of HCM solutions, enabling businesses to accelerate technology adoption. Covid-19 has accelerated digital disruption in the HCM sector and we're excited to be part of Advanced's journey in disrupting the market further."
Gordon Wilson, CEO of Advanced, said: "The innovative workforce management solutions developed by Mitrefinch are an exceptional fit with our existing best of breed Cloud HR solution. We've seen the impact of Covid-19 change the future of workforce management and shifting workforce expectations, leaving companies facing uncertainties with regards to resourcing and staffing. Digital technology provides accuracy of data to enable rapid decision-making in shifting market conditions which is a vital tool for companies managing shift patterns and measuring critical output."