Nottingham and parts of Notts edge closer to Tier 3 restrictions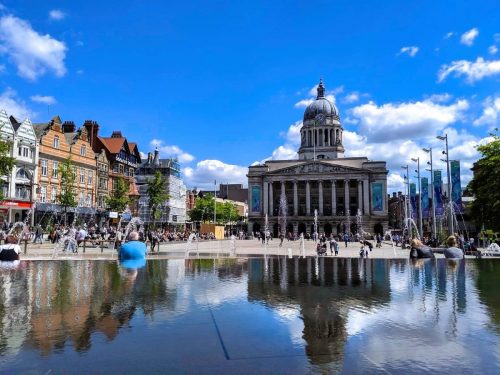 Nottingham and some areas of Nottingham have moved closer to being placed under Tier 3 restrictions after talks between council leaders and the Government started yesterday afternoon.
It is thought that Nottingham, along with the boroughs of Broxtowe, Gedling and Rushcliffe are thought to be subject to the harsher rules, despite the rise in the number of new Covid-19 cases slowing across the area. It is thought that the Government and local leaders are now concerned about the number of people being admitted to hospital with the virus.
A statement from Nottinghamshire County Council said: "Talks are ongoing between Council leaders and the Government about the current Covid-19 situation.
"Leaders continue to stress the need to protect the health and well being of the population as well as local businesses. Further updates will be provided as the talks progress."
The leader of Gedling Borough Council said: "Tomorrow we will continue our meetings on how to deal with the COVID 19 problem in our area. It is not an easy task. It may be time to put all of Notts into lockdown. Stay positive keep safe we will defeat this Virus if we all work together."
There was controversy yesterday afternoon when it emerged that local MPs hadn't been invited to the talks.
Lilian Greenwood, the Labour MP for Nottingham South tweeted: "Got to wonder why the Notts Tory MPs are so quiet. Have Ministers had meetings with them? Are they being consulted? What's going on? Don't they care?"