Chancellor increases support for businesses as lockdown restrictions spread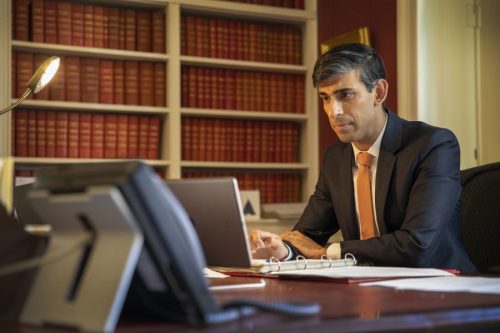 Chancellor Rishi Sunak has announced a new package of measures for businesses as lockdown restrictions spread, including in Coventry which is about to enter Tier 2.
Grants of up to £2,100 per month will now be available to affected companies in the leisure and hospitality sector in Tier 2 areas.
For the self-employed, grants available have now doubled to up to £3,750 and the Job Support Scheme has also been altered for all firms.
Employees will now only have to work 20 per cent of their hours to qualify for support and employer contributions have been reduced to five per cent for the hours staff are not working due to lower demand. Additional support is available for firms in Tier 3.
Scott Knowles, chief executive of East Midlands Chamber, said: "We welcome the Government's intervention, which signals a very significant improvement in the support available to businesses struggling with the impact of increasing restrictions across the UK, including in many parts of the East Midlands.
"We have been campaigning for greater support for businesses that would be very much commercially viable if it wasn't for the restrictions imposed on them, but are now struggling due to the large falls in demand they have witnessed.
"A number of the steps announced today, including the lowering of employer contributions and the number of hours worked in order to qualify for the new Job Support Scheme, responds directly to our calls.
"Backdated grants for hospitality firms in tier two and enhanced grants for the self-employed will go some way to alleviating pressure on many of those who have been particularly vulnerable to the economic impact of the pandemic.
"However, it should be noted that this is an evolving situation and the Government must be ready to update policies accordingly in order to help businesses navigate the difficult months ahead and keep people's jobs secure.
"Ultimately, everyone wants a safely functioning economy and this is the big picture we should be working towards."