Gymshark co-founder wins UK entrepreneur title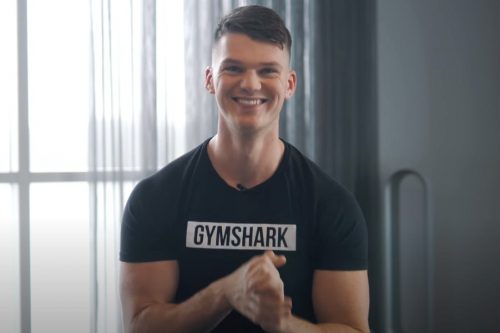 X

Register for free to receive latest news stories direct to your inbox
Register
Gymshark co-founder Ben Francis has been named the UK's best entrepreneur this year after a landmark year for the West Midlands fitness apparel brand.
28-year-old Francis was revealed as the youngest-ever winner of EY's Entrepreneur of the Year award at a virtual awards ceremony, four months after Gymshark confirmed its status as the UK's newest unicorn company.
He follows Homeserve's Richard Harpin and Codemasters co-founder David Darling as Midlands winners to claim the UK title. Francis now goes forward to the global awards in Monaco next year, hoping to become the first UK winner since ICAP's Michael Spencer in 2009.
A clearly-surprised Francis said: "We are so fortunate to be alive during a time when there is so much change and opportunity.
"Gymshark is an example that you can do something unique and special.
"I think we're going to be looking to entrepreneurs to lead the way, to redefine the future in this new world that we're going to find ourselves in as things hopefully return back to normal.
"It's more important now than ever that people are pushing, starting new businesses and trying new things."
Gymshark became a unicorn this year, joining an exclusive list of fewer than 25 British private companies to have achieved a billion-dollar valuation since 2001.
Gymshark sold a 21% stake in the business to global growth equity firm General Atlantic in August as part of its international growth plans.
The investment deal was the first time Gymshark raised money from private investors, a marker of its ability to generate cash while growing at incredible speed.
The business was created by Francis in 2012 when he was a student at Aston University and today owns more than 70% of the company.
Gymshark tapped into the impact of social media influencers to create a global fan base of millennial customers and now has more than 10m followers across nine platforms, connecting with them online and via a worldwide tour of pop-up events.
It has annual sales of £250m and continues to grow quickly, with Francis now leading on Gymshark's North American ambitions.
EY's Entrepreneur of the Year awards is a global initiative that have been running for more than 30 years, recognising the best entrepreneurs in more than 60 countries.
Joanna Santinon, partner and EY Entrepreneur Of The Year leader, UK, said: "These individuals are the epitome of UK entrepreneurs; resilient, unstoppable, and embodying entrepreneurial spirit in everything they do.
"Our UK winner Ben Francis reflects all these qualities. He has achieved remarkable business success and growth, transforming his bootstrap start-up to a major global brand. The rapid expansion over the last few years reflects the strides Gymshark has made to be market-leading, adapting to the changing business landscape and customer demand."
Three other awards were handed out at the ceremony. The EY Lifetime Achievement award went to serial entrepreneur and angel investor Sherry Coutu, who co-founded the Scale-Up Institute and charity Founders4Schools.
The Disruptor award was received by Richard Barlow, founder of North West-based automotive data business Wejo, and the One to Watch award went to Kristian Tapaninaho and Darina Garland of West Lothian pizza oven business Ooni.
There were five other Midlands entrepreneurs on the awards shortlist alongside Francis. Accident Exchange chief executive Lucy Woods, Sam Cinkir, managing director of Este Medical Group, Light Source managing director Steve Hill, Byron Dixon, founder and chief executive of Micro-Fresh, and Dr Simon Hirst, chief executive of Sygnature Discovery had been named as regional winners earlier in the year.