Tourism bodies launch campaign to help sector survive winter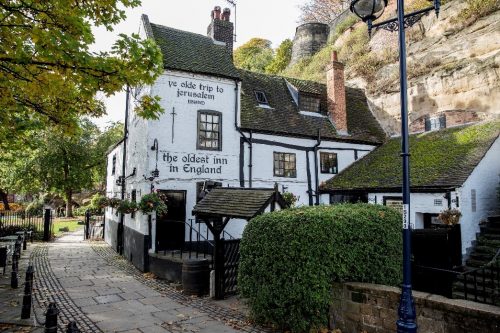 Marketing Nottingham has joined together with Lilian Greenwood MP for Nottingham South and a host of Destination Management Organisations from across the country to back a campaign encouraging government to ensure the tourism sector is supported through the winter.
A petition was launched by Tim Farron MP for Westmorland and Lonsdale alongside Cumbria Tourism, the county's destination management organisation, asking visitors, businesses and partners to show their backing for a government winter support package. The petition has quickly gained momentum including support from cross party politicians as well as National Park leaders.
Now, Destination Management Organisations the length and breadth of the country are adding their weight.
Robert Dixon, interim chief executive of Marketing Nottingham, said: "Prior to coronavirus, Nottingham and Nottinghamshire's tourism economy had been enjoying continuous year on year growth, and as of 2019 the sector was worth nearly £2bn and supported well over 23,000 jobs. With the reopening of Nottingham Castle in 2021 we had expected this upward trajectory to continue, but the coronavirus pandemic has devastated our tourism sector.
"Many tourism and hospitality businesses have been forced to close, whilst others have found that it is simply unviable to continue trading in these conditions. These businesses have shown remarkable adaptability and resilience, but it is vital that they are given extra government funding to help them to survive the winter."
Lilian Greenwood, MP for Nottingham South, said: "I'm very happy to join this campaign with Marketing Nottingham to protect Nottingham and Nottinghamshire's growing tourism economy. The Government urgently need to provide a package of financial support to ensure that our local hospitality and tourism sector survives the coming winter, especially given that Nottingham remains in Tier 3 restrictions now the national lockdown has been lifted."
Jo Dilley, managing director of Marketing Peak District and Derbyshire, said: "The coronavirus crisis has had a devastating impact on the Peak District and Derbyshire's £2.3 billion visitor economy, and our hard-hit tourism and hospitality businesses have already missed out on a large part of the critical summer season. Whilst many businesses are eager to reopen, the restrictions in place mean it will be difficult for them to sustain their offer as they all juggle financial viability with limits on capacity and levels of investment to adapt their business. Without a winter package of long-term financial support, many businesses and associated jobs will simply not survive."