From Louboutin's to wellies – marketeer returns to East Midlands to set up new business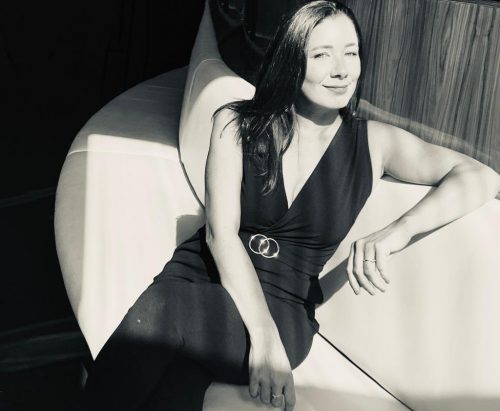 A marketing professional who has worked for the world's only seven-star hotel and who launched the QE2 has returned to the East Midlands to set up her own company.
Katie King has ended a glittering career in Dubai to set up Katie King & Co after working on myriad iconic projects overseas, including documentary X Factor Judges' Houses and a host of crisis communications projects.
After a decade in Dubai representing super-brands by the likes of Jumeirah, Burj Al Arab and the One & Only and working closely with international superstars including John Travolta, Susan Sarandon, Quincy Jones, 50 Cent, Will.i.am, Selena Gomez, Roger Federer, Rory McIlroy and many more – King has swaped tailored suits for onesies, Louboutin's for wellies and money-can't-buy-experiences in the name of work for walks in the park and a cosy home office.
She said: "When COVID derailed the industry I'd worked so hard to establish myself in, I decided to turn what could've been a career catastrophe into a dream opportunity and opened my own business."
Katie King & Co is, in its founder's words, "a creative content and strategic marketing agency that helps small businesses, start-ups and individuals with high-quality and impactful marketing solutions.
King is now a one-stop shop – from the design of logos, flyers and menus to getting a company fully online, managing their social media and providing tangible strategic direction for their marketing.
King's most exciting project to date she describes as when a wealthy client decided to buy his wife a company for Christmas (at 5pm on Christmas Eve). She said: "Within 13 hours, the client's company was online with a brand and logo, full website, social media channel branding and a full branded stationary kit."
Prior to her time in Dubai, King worked for the East Midlands Development Agency and a boutique marketing agency after graduating from Leeds Metropolitan University with a first-class honours degree in public relations.
She said: "As well as giving me a new purpose in life, being my own boss has enabled me to do the one thing I've wanted more than anything else in the world and that is to spend quality time with my two dogs. We enjoy a long leisurely walk in the morning through one of the many parks or nature reserves and they spend the rest of the time sleeping by my side, snacking and climatising to the great British weather.
"Swapping Louboutin's for wellies and tailored suits for onesies happened at the right time and the future is incredibly exciting. With ambitious plans for KK&Co., I have my work cut out for me and a new focus of establishing my roots in the UK."