Mattioli Woods takes stake in tech firm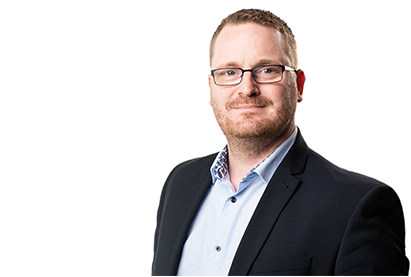 Mattioli Woods, the Leicester wealth management firm, has made an undisclosed investment in Tiller Group with an eye to developing a digital, self-investment application.
Tiller provides a Software as a Service (SaaS) wealth management platform designed specifically for wealth managers and other regulated financial services businesses. Mattioli Woods says it will work closely with Tiller to develop its platform to extend it discretionary investment management services to clients.
The investment sees the company take an initial shareholding of 4%, through a subscription of new shares in Tiller, with the potential to increase this holding in the future.
The platform is planned for launch later this year.
Michael Wright, group managing director said: "We are very excited about our new relationship with Tiller and the opportunity this will provide for both new and existing clients. Technological innovation is key to our ambitious growth strategy and through working with Tiller, we demonstrate our commitment to enhancing our digital offering to clients. This platform will enable us to provide great outcomes to a new client demographic and also allows us to further simplify and enhance the process of bringing on board new clients both efficiently and highly securely – appropriate for a COVID and post-COVID environment".
Ian Cadby, chief executive, Tiller Group, said: "Mattioli Woods' requirements fit perfectly with our expertise and experience in designing and building leading-edge customer-facing digital solutions. We have a proven capability in this arena and are proud to have Mattioli Woods as both a client and a shareholder."