Family business to create 100 jobs after landing multimillion-pound finance deal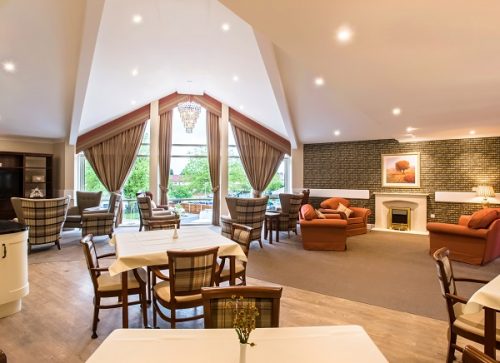 Adept Care Homes has landed a multimillion-pound deal with Yorkshire Bank to refinance the business and build a new 84-bed care home in Hucknall, Nottinghamshire.
The family-run business operates seven care homes in the Midlands, and its eighth home is set to open to residents later this year.
Managing director at Adept Care Homes, Dave Lock, said: "Kenny [Nelson] has been supporting our growth for a number of years and when he moved to Yorkshire Bank, I was keen to continue that relationship, which influenced our decision to switch. He's always done a really good job, providing robust guidance for the business, and he has supported us through this transition period.
"An important part of the deal has been the funding we needed to complete the development of our new, state-of-the-art care home in Hucknall. The coronavirus pandemic has delayed our original plans by a few months, but we are now nearing completion of the build and preparing to open for residents in the coming months. Recruitment is underway and we'll be creating around 100 jobs for the local area."
Kenny Nelson, relationship manager at Yorkshire Bank, said: "Adept Care Homes has a solid track record of consistent growth, undoubtedly driven by its commitment to providing excellent care for elderly residents. The company is one of the biggest SMEs to move to the bank under the Business Banking Switch.
"I look forward to continuing to work with the team and supporting its ongoing growth and success."