Legal team behind Donington Hall estate deal revealed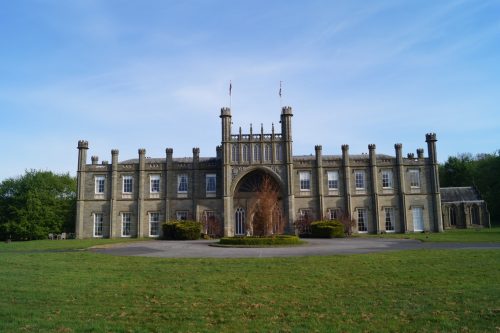 The legal team behind the deal to sell the Donington Hall estate to former F1 driver Jonathan Palmer has been revealed.
Earlier this week, we reported that MotorSport Vision (MSV) has bought the Donington Hall Estate comprising Donington Hall itself, former office building Hastings House and the Lansdowne workshops building.
The firm, owned by Palmer, wants to turn Donington Hall into a 40-room luxury hotel.
The legal team on the deal was led by Sarah Parkinson, partner at Browne Jacobson.
She said: "As a firm our association with Donington Park stretches back over 25 years and so it is fantastic to have advised Jonathan and his team on an acquisition that will deliver a truly unique experience for motoring enthusiasts and further enhance the iconic Donington Park brand."
Browne Jacobson has a long association with the Donington site. In 2009 the firm advised Wheatcroft & Son, the then owners of Donington Park racing circuit on its legal proceedings against Donington Ventures Leisure Ltd, the then operators of the circuit. In 2014 the law firm advised the family run business on securing a multimillion-pound funding package to assist in the construction of global headquarters and team testing facilities for FIA Formula E and in 2017 Parkinson and her team advised Kevin Wheatcroft, owner and operator of Donington Park on the sale of the Donington Park circuit and lease of Donington Park Estate to MotorSport Vision (MSV).
The estate is set in 28 acres of grounds next to the MSV operated Donington Park race circuit in the East Midlands