People: Ginger Root; Leicestershire Business Voice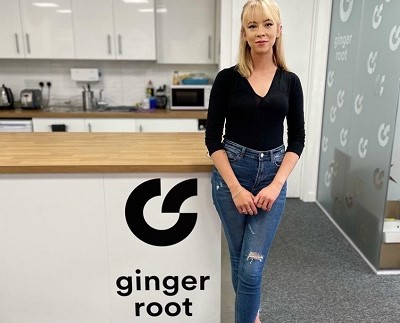 Nottingham-based brand agency Ginger Root has made a triple hire.
Shauna Wilkinson, a recent master's graduate of Graphic Media Design from the University of Arts London has joined the creative team.
Account director Katie Sutton has returned to Ginger Root to support with business development across all services.
And Aliya Azeez joins the web team, bringing new skills and experience in web development to complement the existing team.
Managing director Anthony Scoon said: "Following a difficult year, it's an exciting time for us and for the sector. We're thrilled to have gained three new highly skilled individuals to our team and we can't wait to help more brands get back to business as usual."
Leicestershire Business Voice (LBV) has appointed Iain Mckenzie, group operating officer at Mattioli Woods as its latest board member.
McKenzie was born in Scotland and moved to Leicester over 20 years ago to study design management at De Montfort University. Since then, he has worked as a graphic designer, manager of the Tower Climbing Centre for Leicester City Council, a freelance consultant and chaired the BMC Competition Committee while climbing was bidding to become an Olympic sport. He joined Mattioli Woods in August 2018.
He said: "I view LBV as one of the foundation stones of support for the local business community. There is a lot of uncertainty in the business sector at the moment and through my work with both Mattioli Woods and LBV, I am committed to helping Leicester to build its way back.
"LBV is a key voice for local businesses and has a real opportunity to be a strategic influence for positive change for city centre businesses and beyond. I relish the chance to support the board as we establish this new business environment."