Seven-figure funding deal set to spark growth for Nottingham tech firm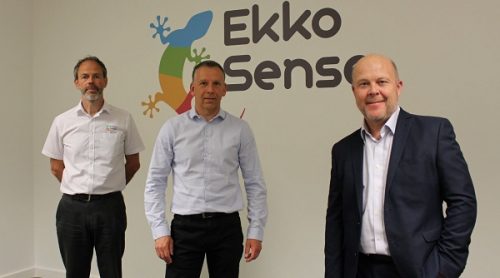 Nottingham-based EkkoSense, an advanced software and technology provider, has received a seven-figure cash injection from the Midlands Engine Investment Fund (MEIF), East & South East Midlands Debt Finance fund managed by Maven Capital Partners.
EkkoSense says it will use the funding to support its rapid international expansion across North America, Europe, Asia Pacific, Latin America and Africa.
Based at the University of Nottingham Innovation Park, EkkoSense is recognised as a global leader in the provision of advanced software and sensing technologies that help organisations visualise, manage and optimise real-time performance in their data centre facilities.
Founded in 2013 by Dean Boyle (CEO) and Dr Stuart Redshaw (CTIO) and backed by an experienced management team, the business has developed a software platform used by some of the world's largest data centre operators.
EkkoSense has previously received investment from the MEIF East & South East Mids Equity Fund, managed by Foresight Group.
Boyle said: "We're excited to be pushing forward with our next key growth phase and this additional MEIF funding will support our plans in a number of specific areas. In 2021, we will be strengthening support for our growing global partner network, expanding sales teams in key international markets and continuing to invest heavily in our core software proposition."
Jonathan Lowe, investment director for Maven added: "We're delighted to have provided MEIF funding to EkkoSense, which reflects our faith in its management team, impressive technology and ambitious business plan. Supporting the ever-increasing focus on driving carbon reductions across the world, EkkoSense has built an impressive client base that recognises the value that its technology can bring. The team have a strong track record in the sector, with supportive investors, and we are pleased to play our part in the next phase of growth."