Lincs firm posts double-digit growth and prepares to create new jobs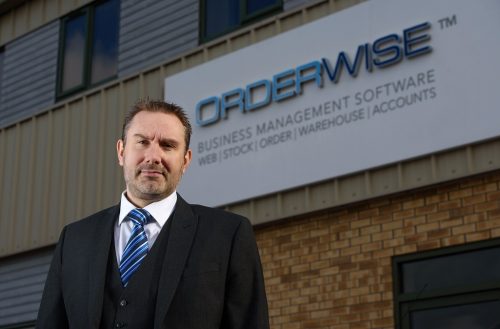 A Lincolnshire-based business management software specialist has posted strong double-digit growth for the financial year 2020/21 and is on a major recruitment drive with more than 10 vacancies currently open, including a new graduate scheme.
OrderWise, which has its headquarters in Saxilby and operates under the limited company, Wise Software UK, has reported turnover of £14.1m, compared with £11.9m in the previous financial year.
The business attributes much of this growth to its capability to help its customers improve end-to-end solutions through modular scalable ERP, WMS and multi-channel software solutions for retailers, manufacturers, wholesalers and merchant businesses. This has been in high demand as businesses have needed to adapt to meet changing customer demands and improve efficiency.
CEO, David Hallam, said: "With our growth, it means we are now looking to fill more than ten full time roles across the business. This includes roles in sales, business development, software testing, software development, project implementation and HR & business support teams. The OrderWise team is dynamic, creative, dedicated and diverse, and we are looking for the best people to join us on our journey in taking the company through our next phase of growth."