Attracting funding remains a challenge for region's innovative firms
The Midlands still has challenges when it comes to tech firms attracting investments.
Laying bare the challenges was Neil Murray, chief executive of Impact Data Metrics, which recently published its Chasing Unicorns: Innovation-led Growth report.
The major new study helps set the strategy for national levelling-up and driving the Midlands economy forward.
Speaking to Chris Hulme, director at Influential, during the Invest Midlands conference, Murray said the Midlands was outperformed by other cities across the UK when it came to attracting venture capital funding.
He said: "One of the things that was quite surprising to us when we did the analysis of our data was looking at the levels of funding that were going to transform innovation across the Midlands.
"The level of public funding into business to support research sits at about the same level nationally, but when you get to private funding through EIS or venture capital funding it's much lower.
"So EIS and SEIS only accounted for 4% funding but London, the South East and East of England accounted for 76% of the £1.99bn of EIS/SEIS funding raised by companies in 2018/19.
"The Midlands only secured a fraction of this.
"When it came to venture capital funding in the same year, only 1% of UK VC funding went into the Midlands, and clearly that's a fundamental issue if you're looking at driving innovation."
Asked how well the region was doing attracting public money into research and development based enterprises, Murray said the picture looked positive.
"It is comparable to other regions, or other areas such as the North," he said.
"A good chunk of publicly funded research is happening in the Midlands, and indeed, academic institutions across the Midlands have got a reasonable record in terms of translation of that innovation.
"Where things fall down, is turning that into real commercialisation and growing a business base that is capable of producing larger companies."
Also speaking at this session was Henrietta Brealey, CEO, Greater Birmingham Chamber of Commerce and David Hardman, managing director, Bruntwood SciTech Birmingham.
Asked how they would invest £100m to drive innovation led growth in the region, Hardman said: "We talk about the innovation eco system and that eco system and dynamics are dependent on a range of factors.
"The way I have tended to look at it is like a pyramid. The base is its people, talent, skills and experience and above that they will drive new technologies and opportunities.
"Above that, you will need the money to invest in those activities and sitting at the top is the infrastructure to support it.
"When you look at the innovation ecosystem, all those parts of the pyramid tend to happen in isolation. The first challenge is finding a way of doing this holistically because like any ecology it is influenced by the dynamic of each different component."
Brealey said there were gaps in innovation including the commercialisation of IPs and she would also like to see more investment in green tech and decarbonation.
"As we all know this region has strengths around automotive and the West Midlands is a hub for automotive manufacturing.
"While it's a sector that has faced challenges the direction of travel towards electrification is pretty obvious.
"We're already seeing an uptick in demand for EVs and plug in hybrids, the region's universities are delivering world class research and delivering the skills set into this sector, there's a lot of great infrastructure around this.
"It is also a sector that attracts both private and public funding because of the alignment with government priorities."
To view the full session click see below:
---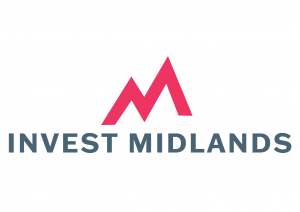 Invest Midlands is a one-day virtual conference bringing together business and policy leaders to set the agenda for what comes next in the region.
The event has been curated by TheBusinessDesk.com and backed by a broad coalition of organisations spanning the public and private sectors, led by EY, Shakespeare Martineau, Lloyds Bank, and Impact Data Metrics.