Managed IT firm lights the way with prestigious contract win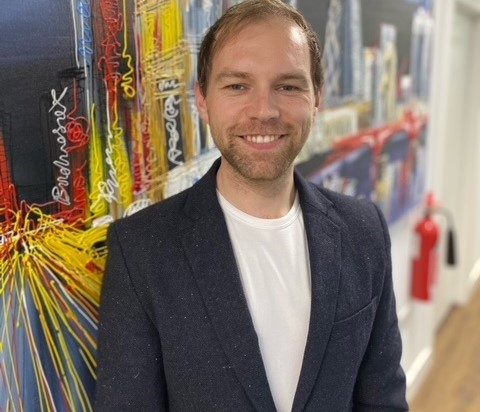 Managed IT services firm Octavian IT has won a new server installation contract with one of the UK's foremost manufacturers of bespoke point of sale solutions.
Octavian IT has won the £30,000 contract with fellow Nottingham-based company Lighthouse Display, which manufactures unique POS products such as 3D display units, specialist clip-strips and hang tabs and has worked with big-name brands including Wilkinson Sword, Nestle and Duracell.
The five-figure contract will see Octavian IT replace all of Lighthouse Display's servers, storage, disaster recovery, cyber security, licensing and remote access technology. The IT specialists will also make Lighthouse's existing IT environment, which is over eight years old, more efficient by tightening security and increasing performance – a process which will involve the consolidation of the manufacturer's existing 22 servers to just eight using modern Hyper-Visor and virtualisation technologies and hardware.
While many businesses have been hit hard by the Covid-19 pandemic, Octavian IT says it has bucked the trend of the past two years by winning a variety of major contracts with businesses across the UK, Australia, Canada, Dubai and the USA, impacting thousands of users across the globe.
Octavian IT managing director Ben Solomon said: "We're delighted to have won a contract with a company of Lighthouse Display's pedigree. They have worked with some of the most recognisable brands in the world, and we're very happy to be able to help them continue their journey. It's great to work with a fellow Nottingham company too!
"This agreement will allow us to overhaul Lighthouse's existing IT environment to make it more secure and a lot more efficient. We'll also be providing ongoing IT support to ensure that everything runs as smoothly as possible.
"I'm proud of the fact that Octavian IT has been able to ride the storm and enjoy a spectacular couple of years of new contract wins. Our business is going from strength to strength, and I'm truly excited to see what the future will bring."
Octavian IT provides services related to IT support, cloud disaster recovery, Microsoft 365, email security, CRM implementation, VoIP telecoms and Microsoft Azure cloud servers to users across five different time zones and a wide variety of industries.