It pays to be a meerkat not an ostrich in times of crisis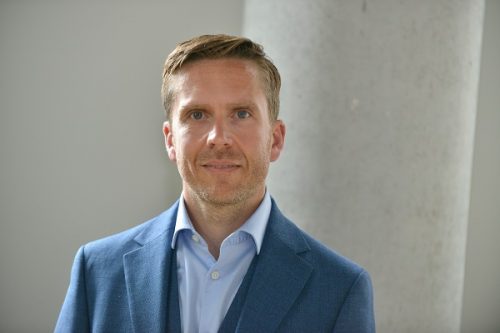 By Richard Pinder, director, Leonard Curtis Business Solutions Group

We've all heard of ostrich syndrome, burying your head in the sand. It is a common behaviour in humans, keeping our head down and hoping the trouble passes. We see it very commonly in directors whose businesses are facing financial challenges.
In our experience, problems don't just go away, but the solutions to them tend to lie closer to home than you think.  In order to find them we need to work with the management team. If their heads are buried in the ground, this can be a challenge.  So this is definitely the time to be more meerkat than ostrich!
Meerkats are very sociable animals, with a caring network and hierarchy. Active during the day, resting at night and communicating with their pack in times of danger. We've all seen the images of meerkats stood on their hind legs, looking out to the horizon searching for threats.
This is exactly what business owners need to be doing. With the extension of the Corporate Insolvency & Governance (CIG) Act until 30 June they have an opportunity to search out their own threats and plan for a more prosperous future.
Here are seven things we are advising SMEs to do:
Use the tools you have
Most of the cloud-based accounting functions have a budgeting facility. Adding a budget for sales and expenses will give you a target, and will also show you the likely outcome of your next years' trade. A lot of businesses view accountancy as a backward looking service – after all, it files accounts after the year end – but looking forward gives business owners extra knowledge. It's difficult plotting a route when you don't know the destination.
Speak to people in your business
You might not want to share all of your concerns with every member of staff, but you'll be surprised how much employees understand about your business. The first person who picks up on financial issues is normally the stock controller, who finds that deliveries are delayed due to non-payment. In times of challenge you want friends around you, so keep your employees close.
Talk to your trusted advisers
Accountants don't just look at the numbers, they deal with businesses of all shapes and sizes. They've had thousands of SMEs sat with them over the years and seen every challenge going. They can add real value to your business, so see how they can help you. Solicitors too have dealt with issues of all shapes and sizes. They don't just deal with terms and conditions, employment contracts and conveyancing. Reach out to your network, you aren't the only person to have ever faced a financial challenge in business.
Look at your market and see what other people are doing
What's your biggest competitor doing to succeed? What are your suppliers doing differently? How have your customers changed their businesses in the face of new challenges?  You can learn a lot from others in your marketplace.
Understand your risks
Look at every area of your business and understand where the threats and risks are.  Do you have some customers with big balances outstanding? Can you get bad debt protection to ensure if the worst happens to them, you get your money? Could invoice finance free up some cash to ease your cashflow pressures? Do you rely heavily on one supplier for a key product or service? What happens if they have issues with supply? Do you have key staff whose loss would be felt keenly? Are they on the right contract, getting the right pay for what they bring in? Nothing is off limits.
Get advice
Unlike Covid, close contact with a restructuring professional will not see you 'catch insolvency' but it might help you avoid it. Insolvency practitioners have dealt with lots of different businesses helping them through their challenges. Not all end up in liquidation or administration and the sooner you speak to one, the more tools are available to support your business.
Remember the other things in life
Ensuring rest and enjoyment in other areas of your life will help you be more productive at work and will remind you why you go to work.
Ostrich syndrome might be human nature, but so is the desire to help. Now is the time to act.