Design and manufacturing company expands into 15,000 sq ft unit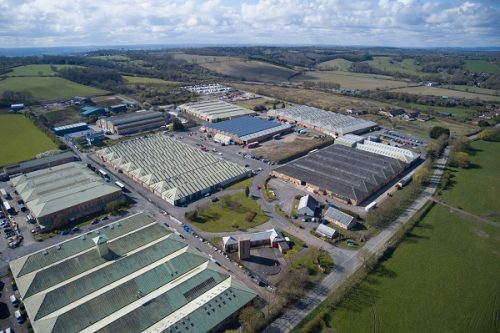 A creative design and manufacturing company is expanding its business in Leicestershire.
We-Fab has agreed a five-year lease with landlord Hortons' Estate on a 15,000 sq ft industrial/warehouse unit at Old Dalby Business Park, near Melton Mowbray.
The company, which was founded less than two years ago, previously occupied a smaller facility on the same business park but has taken on extra space to service a growing demand for shopfitting and window displays from national and international retailers.
We-Fab delivers a one-stop shopping experience to customers in the retail manufacturing industry, including product design and development, rapid prototyping, manufacturing and delivery of goods.
During the first lockdown, the company redesigned protective kits for social distancing practices, including sustainable and adjustable counter and table screens for office, leisure, retail and education working environments.
We-Fab also received a Community Heroes Award from Charnwood Borough Council for offering free advice and heavily discounted social distancing products to numerous local charities.
We-Fab co-founder and director, Casey Sweet, said: "We started trading just before Covid hit and although business had been going well, the majority of our customers suddenly put a hold on updating and changing shop window displays. We quickly adjusted so that we could manufacture our own uniquely designed social distancing products that no one else was making and it has enabled us to get through the lockdown period. In the last six months our traditional workload has significantly increased as the high street begins to wake up again and we need more space to meet demand. Our staff numbers have also risen to ten and we're working with Loughborough College to take on an apprentice."
Jeremy Boothroyd, management surveyor at Hortons', said: "We see an added value opportunity by working with existing occupiers to let vacant space. We've developed an excellent working relationship with We-Fab who did everything they could to generate business during lockdown. The company's continued presence at Old Dalby will enable it to service a growing number of customers in the UK and worldwide."