QUAD boss chosen to lead Derby's bid to be UK City of Culture 2025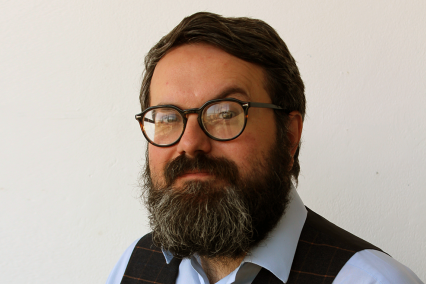 The head of Derby's arts and multi-media centre QUAD has been appointed to lead the city's bid to be named UK City of Culture 2025.
Adam Buss has been in charge of QUAD since 2014 and has been prominent in cultural initiatives including Derby Film Festival, Mainframe Derby, and the FORMAT international photography festival.
He has now become interim bid director for the City of Culture and has the task "to bring the city together and create a platform for development no matter what the outcome of the 2025 shortlisting is".
Buss said: "This is an incredible, once-in-a-lifetime opportunity to support Derby's bid for UK City of Culture.
"I feel privileged to have this opportunity and utilise the networks I have developed throughout my time in Derby to show that Team Derby is ready and well placed to show the world the great things that can happen here.
"It is my job to amplify the voices that are not always heard, to ensure our bid is inclusive, future thinking and builds on Derby's heritage of incredible creativity."
Derby is seeking to follow Derry, Hull and current title holders Coventry as the UK City of Culture, which takes place every four years.
There are 20 bidders for the 2025 title and a longlist is expected to be created shortly. Bids will be assessed before a shortlist is announced early next yeear with the winner expected to be named next May.
QUAD, which is now looking for its own interim leader, said it is "very suportive" of Buss's appointment.
Brian Walsh, chair of QUAD, said: "Adam has worked tirelessly at QUAD during his 14 years here and although he will be missed during this time we will of course continue to work closely together.
"Derby has never been in a better position to become a city of culture and Adam's leadership will ensure we make the most of the opportunities presented whether we win the bid or not."