The Apprentice 2022: a fish failure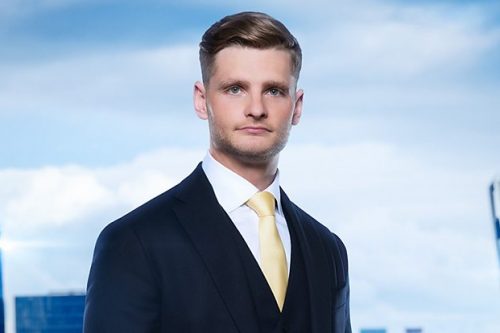 Another week, another stupidly early wake up call.
Following the anti-vaxxing pharmacists' departure last week, Lord Sugar's nets were open wide ready to catch his next victim.
The task this week was a fishy affair. One half of each team was sent to Cornwall to catch fish which would be used to create a dish sold at Truro Market. The other half, stayed in London to negotiate with high-end hotels to get a good deal for their catch.
For team Diverse, leading the helm was Harpreet, who promised the best quality Dover sole for a 5* hotel. Poor Akeem was left pushing blood out of fish guts for this, which left me feeling very ill.
Subteam leader Francesca the fish whisperer put the boys to shame as she ordered them around, causing Aaron to liken her to a North Korean dictator. Nick, PM from last week looked absolutely petrified at every stage of the task from cooking the pollock for the teams fish tacos to having any sort of verbal interaction with anyone.
Leading team Infinity was Alex, who chose crab as their catch of the day. He forgot however to try and sell any leading to Lord Sugar saying "This is, without a doubt, the worst failure I've ever experienced in this boardroom. I cannot get my head around the fact that I sent you out to get the catch of the day and you don't sell it."
In his negotiating team was Akshay, who thankfully reminded us all that the fish was "literally caught from the sea" – what would we do without him?
Making crab arancini for Truro market with a side of rocket and garlic mayo, which cost more than the actual crab, it was a catastrophic loss, as Diverse had double the amount of profit Infinity had made.
In true Apprentice style, they all blamed each other with Lord Sugar admitting he could have got rid of all three; Alex, Akshay and Kathryn.
Giving Akshay (who has lost four challenges and been brought back into the boardroom three times) his FINAL warning, we said goodbye to Alex.
With another classic "Lord Sugar has made a big mistake" line, he tootled off in his taxi, probably still smelling of fish.