East Midlands Business Masters: 'Success is about making things possible'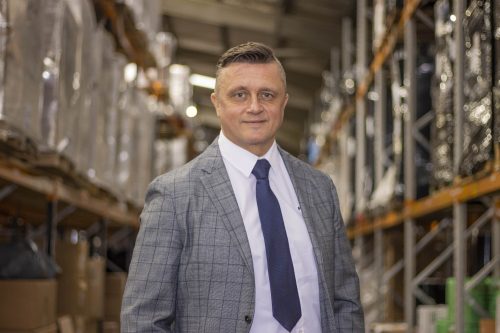 Nominations are now open for the East Midlands Business Masters 2022, which celebrate the achievements of firms of all sizes across the region. This year's ceremony will take place on the evening of October 13 at the Crowne Plaza in Nottingham – click here to nominate your Business Masters for 2022.
We asked PermaGroup's managing director Adrian Buttress what it meant to pick up the Disruptor Award at last year's ceremony. 
"I was immensely proud when PermaGroup won the inaugural 'Disruptor' award last year. The team's ability to embrace change and innovate in the face of industry challenges saw us go from strength to strength, and to be recognised for that was incredibly rewarding.
"Success looks different for everyone but, for me, it is about making things possible when you're faced with the 'impossible'. As an MD, you're responsible for steering the ship, no matter how turbulent the weather may be, and I, personally, relish that challenge to ensure that we not only emerge from the storm but also stay one step ahead of the industry.
"I have never been someone to rest on my laurels and, since winning last year, we have continued to build on the momentum we've worked hard to create – to make sure that we're good enough to win more awards in 2022.
"However, in an industry that's still suffering the effects of material and staff shortages, we've had to stay flexible and react accordingly. Some targets have been reset, strategies adapted and, recently, I made the decision to sell some of my shareholding to a private equity company and bring on new board members – something that had been in conversation for a couple of years. However, far from stepping away from the business, this actually means I'm now able to roll out my bigger plans for PermaGroup that, quite frankly, are incredibly exciting and ambitious.
"While I have to keep some cards close to my chest, what I can say is that the next 12 months are set to see exponential growth for PermaGroup. With a number of potential acquisitions in the pipeline, alongside the introduction of a southern and northern base to bolster our presence in those regions – there is a lot to look forward to, and I can't wait to find out what this next chapter holds."
The deadline for entries is 8th July 2022. Good luck!