Emissions solutions business launches Indian JV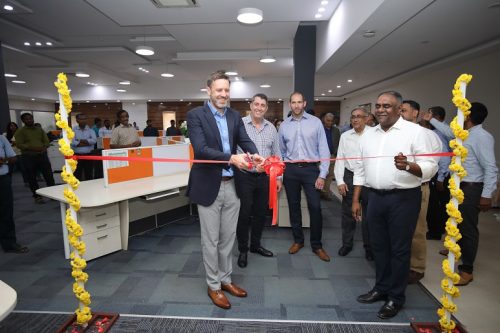 A Lincolnshire-based manufacturer of sustainable exhaust aftertreatment systems for heavy-duty vehicles and equipment has launched a joint venture in India.
Eminox has partnered with IP Rings (IPR) – part of Amalgamations Group, India – to form IPR Eminox Technologies.
The business is based at IPR's headquarters in Chennai.
Oliver Ballhatchet MBE, UK Deputy High Commissioner in Chennai, recently opened the IPR Eminox Technology Centre along with representatives of both partners.
Mark Runciman, managing director at Eminox, said: "This is a very exciting collaboration, which will allow the development of after treatment systems to suit off- and on-highway emissions regulations which are becoming more stringent across many transportation sectors in India.
"IPR has a huge presence in India, and together we will be able to draw on each other strengths to expedite the delivery of solutions to meet current and future legislation."
IPR's managing director Ram Venkataramani added: "It is the trust and respect our two companies have for one another that has enabled us to sign this contract in under 10-months and, also a shared vision of the future that Eminox's aftertreatment technology holds for the Indian market. We look forward to growing this partnership and relationship to the next level."