East Midlands Business Masters: 'Having loyal, happy customers is the ultimate measure of our success'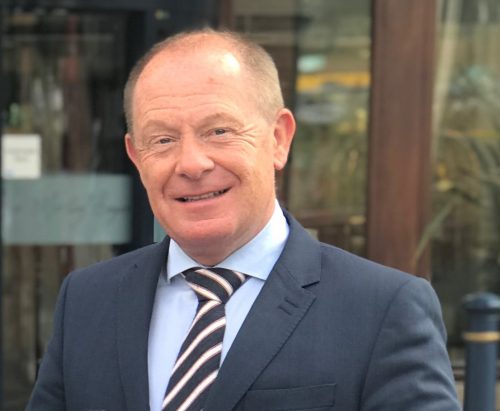 The nomination deadline for the East Midlands Business Masters 2022 is fast approaching. This year's ceremony will take place on the evening of October 13 at the Crowne Plaza in Nottingham – click here to nominate your Business Masters for 2022.
We asked Morley Hayes MD Andrew Allsop what it meant to pick up the Family Business award at last year's ceremony and found out what's next for the luxury retreat.
"To be named best family business was a huge honour, especially as our family remains at the core of our business and is central to everything we do. The different generations within our family have utilised their diverse skills and expertise to ensure the business continues to succeed in the long-term.
"To us, having loyal, happy customers is the ultimate measure of our success. Customer satisfaction is at the heart of everything we do and ensuring everyone who visits our complex has a memorable and enjoyable experience is our principal aim.
"We work hard to make sure we constantly improve and adapt our business to meet the changing needs of our customers in order to ensure they return again and again.
"Since picking up the Family Business award, we have been busy getting all the areas of our operation back to full capacity following Covid restrictions, with many of our events finally returning after a two year absence.
"We were recently named East Midlands Wedding Venue of the Year at the I Do Wedding Awards for the third successive year, which is a tremendous accolade.
"We celebrated the Queen's Platinum Jubilee with a number of special events and were honoured to be one of a select few locations in Derbyshire to take part in the official Beacon Lighting ceremony.
"What's next on our agenda? We are committed to sustainability and believe we have a responsibility to protect the environment in which we operate.
"We've signed up to Green Tourism, a national initiative that assesses our green credentials and recommends how we can improve our food sustainability. Their awards certification programme is acknowledged worldwide as an indicator of good, environmentally friendly practice.
"We now have 11 electric car charging points, including one rapid charging point, located in a dedicated green zone, and have recently installed a biomass boiler and food waste digester.
"We just sowed 2,000 square meters of wildflowers on our championship Manor Course. The presence of wildflowers will provide the bees which will be arriving next year with plenty of flowers to pollinate."
The deadline for entries is 8th July 2022. Good luck!