Unusual gift inspires ethical fashion business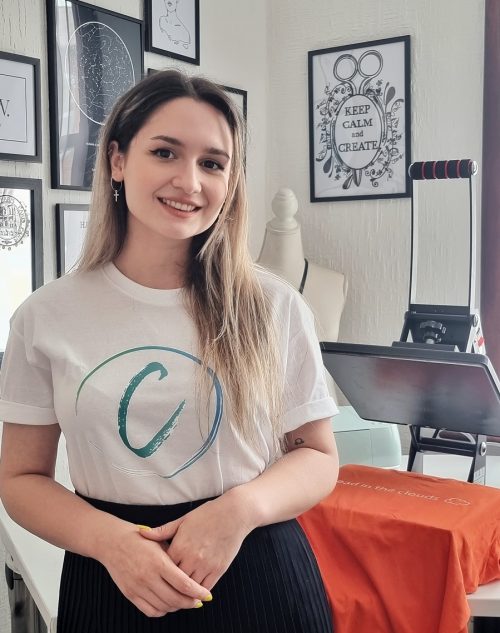 A Derby-based businesswoman has launched a new ethical fashion business after an unusual birthday gift inspired her to act.
Cristina Simion, who is originally from Romania, says she launched Cosmos Prints after the gift of a heat printing press fired her imagination.
Having received the press, the former University of Derby student spotted a gap in the market for customisable eco-friendly clothing.
Cosmos Prints produces garments made from 100% sustainable fabrics. The clothing is designed to help small businesses and organisations promote their brands in an affordable, ethical way.
Simion, who works as a digital marketing marketing executive with the Derby and Derbyshire inward investment agency, said: "I'm passionate about clothing and looking good. I started adjusting my own clothes since I was young. Years ago, I bought a mini sewing machine. All of these made me think how much I'd like to do this on a larger scale.
"Here I am – proudly launching my own business, yet still the same enthusiastic girl that got her energy from creating clothes for her dolls. I believe my background has given me the courage, passion and skills to launch my own creative business, which promises to offer customers unique and eco-friendly items, made from the heart."