People: CPW; Nottingham Rugby Club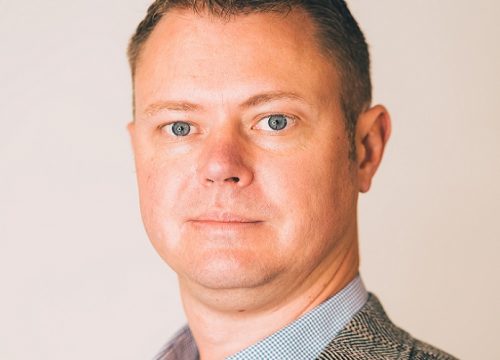 Global M&E firm CPW has promoted a long-standing member of its Nottingham team to director level.
Carl Hubbard joined the company's office in the city more than six years ago, and will now work with the senior team to drive growth in the region.
Established in 1978, CPW employs over 250 people at its 11 offices, three of which are in the East Midlands.
Hubbard said: "I've had some great moments and achievements during my time at CPW – from achieving an RIBA 2022 award for the NTU Lyth Building, along with Evans Vettori Architects, to delivering the Midlands Lighthouse Covid Testing Lab during the pandemic. This promotion to director is therefore the culmination of hard work and dedication so I'm really pleased to be further integrated into the CPW family and help with the development of the company."
He added: "It's an interesting time for the East Midlands region with lots of exciting opportunities and projects in the pipeline. However, one of my favourite aspects of working at CPW is our robust apprenticeship programme that focuses on developing young engineers. I'm therefore looking forward to influencing the next generation and supporting their careers as I wouldn't be in the position I am today without the opportunities and trust the company has given me to flourish and develop."
The Dairy Creative Agency's owner and founder Nigel Rowlson has been unveiled as a new vice president of Nottingham Rugby Club.
Rowlson is a lifelong supporter of the Archers and played within the club's youth system in the late 1970s and early 1980s.
His attention then turned to his career in marketing in 1980, but he carried on playing for local clubs until 2002 when he established The Dairy.
Paul Taylor, general manager at Nottingham Rugby Club, said: "We're delighted to be continuing our work with The Dairy. We couldn't ask for a better organisation to be supporting us and everything they do adds real value to the club.
"To have Nigel as a vice president will only strengthen this relationship even further. His passion for the club is clear to everybody and he will be a fantastic addition to Nottingham Rugby. We have exciting times ahead and I have no doubt Nigel will play a big part in it."
Rowlson said: "Nottingham has competed well at Championship level for many years. The club has worked hard in recent times to raise its profile further, increase matchday attendances and put the foundations in place to further develop The Bay and compete at the highest level it can within the Championship."
He added: "We want to continue to push forward, attract the right talent and ensure we're a financially viable club that can operate successfully both in the short and long-term. I'm excited to take on these new responsibilities as we look to forge an exciting future and I'm delighted that The Dairy is still very much a part of that journey."