North West expansion for specialist recruitment firm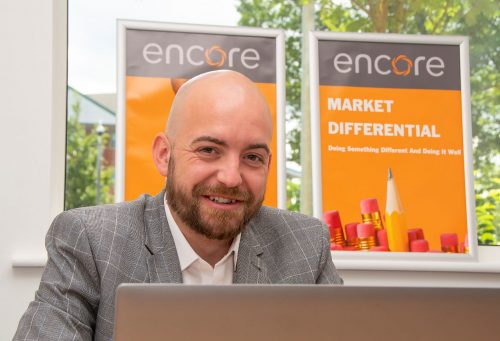 Specialist recruitment agency Encore Personnel has expanded into the North West for the first time.
The business was established in Leicester in 2002 and now employs over 200 people across the Midlands.
Encore's newest branch is located in Warrington town centre and will be headed up by new director Rob Price, a seasoned recruiter with more than 15 years' experience in the industry.
He said: "I'm delighted to be joining Encore at such an exciting and pivotal time for the business. My background is sales through and through, having kicked off my career in recruitment at 18 years old.
"Within six months I was a branch manager and I was then quickly promoted to regional manager, so it is fair to say my drive and ambition to be at the forefront of successful recruitment strategies fits perfectly with Encore's vision to become the leading recruiter in the North West."
The £95m-turnover firm is looking to have four consultants in place at the Warrington branch by the end of this year.
Price said: "The goal is to establish our new Warrington branch as Encore's HQ in the region, putting us on the map as the go-to, first choice recruiter initially for industrial roles, but then plugging in all of our services offerings from driving to energy.
"I'd like to have a strong team of consultants in place by the end of this year with a goal of 15-20 customers by Q1 of 2023. We're setting the bar high already – from being an unknown operator in the region, we're already placing 25 candidates a week so I know our aim of 100 placements a week by Christmas is well within our capabilities."
Encore has five East Midlands branches in Leicester, Derby, Northampton, Nottingham and Spalding.
Managing director Pete Taylor said: "Our strategy for opening a new branch – which is now a tried and tested approach given we've established a presence in every major Midlands town over the last two decades – is to ensure we have the right person to head it up and a solid requirement for our style and reputation in the region.
"Rob is undoubtedly that person given his outstanding track record in matching business need with exactly the right candidates in the North West. He knows the area, its challenges and opportunities like the back of his hand and so is perfectly placed to establish Encore as the recruiter of choice from our new office in Warrington town centre.
"Our goal is to land and expand with a considered and paced approach. We already have a large and long-standing customer in the region that's recently opened a major new distribution centre, so Rob has a great foundation for growth already in place. Add to this the excellent road networks in the area that will allow us to efficiently supply to major conurbations, and the stage is set for a great success story."
Taylor added: "We're delighted to be expanding our footprint to a brand new region and look forward to meeting our new customers and candidates as our reputation grows from our new Warrington home."