Ashley steps up legal fight over Debenhams collapse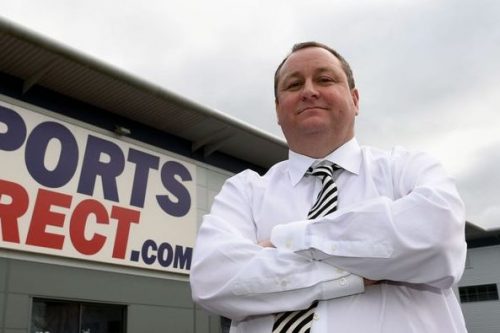 Mike Ashley has stepped up his legal battle with FRP Advisory over the collapse of Debenhams, with the news coming as the Frasers Group boss prepares to table a bid for the historic Savile Row tailor Gieves & Hawkes.
Ashley – who owns a majority stake in Shirebrook-based Frasers – is understood to have lost out on £180m when Debenhams went under in 2020.
Having seen his near 30% stake in the firm wiped out, Ashley entered into a dispute with FRP over the purchase of certain assets at vacant Debenhams stores.
He is understood to have been calling for an investigation into the department store's collapse ever since.
According to the Mail on Sunday, Ashley has now decided to ramp up his legal battle with the advisory firm, with a trial expected to take place in May.
Ashley's team accused FRP of dealing with him in a "criminal" manner, according to reports.
Silver Point Capital, the U.S. hedge fund that owned Debenhams from 2019 until its collapse, is also understood to be a defendant.
Meanwhile, Sky News has reported that Ashley is considering a takeover bid for Gieves and Hawkes after the Hong Kong-based firm behind the formalwear brand was liquidated.
Frasers Group has enjoyed a busy 2022 to date, having recently acquired popular fashion retailers Missguided and I Saw it First.
The retail group is set to be readmitted to the FTSE 100 Index tomorrow (13 September) after a six-year absence.
The group – then trading as Sports Direct – lost its FTSE 100 status in 2016 after an investigation into the way it treated its workforce caused its share price to slump dramatically.