People: Roythornes Solicitors; Fisher German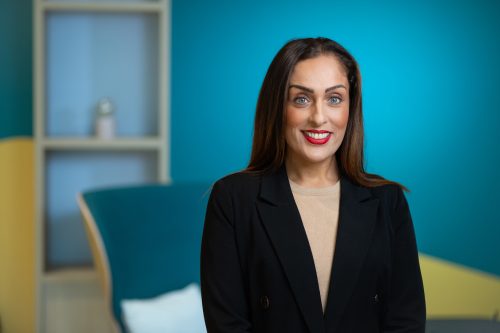 Roythornes Solicitors has welcomed a new associate in Nottingham.
Family law expert Layla Babadi makes the move across the East Midlands from Nelsons in Derby.
Babadi specialises in divorce, matters involving children and family law issues within the Asian community. She has held the top spot in the family law category in Derby on the Three Best Rated website for several years.
She said: "Over the years I have developed an interest in international law, specifically dealing with marriages abroad, asset management and how complex divorces are dealt with in the UK.  
"I tend to deal with larger high net worth cases but as the majority of my work comes from personal referrals, I am always able to offer support to the people who seek me out because I want to ensure everyone gets the best advice possible."
Babadi added: "It's an exciting time to join the firm as I have the opportunity to develop and shape the family law team in Nottingham, and really carve out a niche in the county and wider region. I am keen to help the firm with its ambitious growth plans and hope my specialist experience will help realise those goals."  
Vember Mortlock, managing director at Roythornes, said: "Layla has a wealth of experience and has built a strong reputation for herself. We have great aspirations for the family law department and adding Layla to the team is a step in the right direction."
Fisher German has made 23 promotions across its Ashby, Birmingham, Market Harborough and Worcester offices, including nine new partners.
Rachel Bridge, Iain Long and Richard Gent have become partners within the property consultancy's Infrastructure Services division, Ben Longstaff becomes Agency partner, while Angela Brooks and Charlotte Gore make the step up in Advisory Services and Property Management.
Further partner promotions include commercial property specialists Charles Warrack, Kerry Whitehall and Ashish Patel.
Angela Brooks said: "It was a fantastic feeling to be invited into the partnership – I love working at Fisher German and the firm has always supported my career ambitions.
"I'm looking forward to continuing the great work our team is doing for our clients, whether advising on the best ways to secure planning permissions, assessing sites for development suitability, assisting with appeals and everything in between."
Non-partner promotions include Tom Beeley, James Beverley, Laura Knight, Lucy Whitaker, Ellie-May Craddock, Liz Ashton, Rebecca Taylor, Matthew Handford, Charles Barton, Ian McKenzie, Alex Watts, Jill Bonser, Ellie Savage and Michelle Lee.
Senior partner Duncan Bedhall said: "We are once again pleased to see a high number of people advancing within the firm as part of our career progression framework.
"As our business and Partnership continue to grow, we are seeing an increase in opportunities for our colleagues to develop and progress their careers, with a wide variety of career pathways available beyond the traditional graduate route. It is an incredibly exciting time to be working at Fisher German."